Internet and technology have revolutionized the world. Whether it be communication, marketing or even a web search for instance. With this uplift in technology, our trends and preferences have also changed. A new study showed that millennials to engage in some sort of social media platform rather than use traditional visual platforms like T.V. etc. This doesn't come as a surprise given the things we can do today with just our smart-phones. India has one of the largest populations in the world. Also, a large part of our population is online on some social media platform. It makes sense as to why you should use social media platforms to promote your business to attract more people.

That being said, along with a large population, there are also many social media platforms out there. So let us discuss which ones are the best to help your business achieve success in the online market scene and which platforms are relevant. Let us see which ones will help you achieve success faster and is more effective.

Facebook
Facebook is one of the pioneer social media websites that started to set in a social media trend among people. Although there were other social media sites before Facebook was established, it was after the arrival of Facebook that people started relating to social media. That being said, Facebook has over 2 billion active user traffic every month. That makes it one of the biggest social media platforms, if not the biggest. Clearly, investing in online marketing on such a big platform is not at all a bad idea. With the number of users it receives, your business is sure to catch people's attention if it is marketed properly. Due to this reason, Facebook is a platform where small and large companies make sure to create a platform for the online growth of their business. If you are new to the online business platform, then it is a good idea to start with a popular platform like Facebook.
Also read – Guide To Marketing Through Facebook
YouTube
Another giant of a social media platform. YouTube is your go-to place to binge-watch those entertaining videos. Although YouTube is a visual platform, it is very versatile in its aspects. Everyone can find something of their interest on YouTube. This is the reason it is regarded as the second largest search engine after Google. You can create videos for your business and upload it on YouTube as a business strategy. With the right approach and recommendations, you can use YouTube as a platform to promote your business with a more visual aspect. Also, YouTube has its own advertisement systems where you can advertise your product to a targeted audience. This is a very effective way of attracting more people to your brand or business. With the site traffic, YouTube receives, making use of this giant of a platform is worth it.
Also read – YouTube Stories For Creators
Instagram
From your average teenager to your favorite movie star, all seem to have an Instagram account. This social media platform designed to share videos and photos has over 1 billion active users. Brands and businesses have widened their reach into this platform for more audience reach. Nowadays, celebrities and public figures can be seen advertising different sponsored brands on their Instagram accounts. This shows that brands are aware that Instagram is a relevant social media platform where you can invest in. Even if you don't want to give out brand deals, you can still create an account for your business. It is free of cost and is a reliable means for your audience to get in touch online.
Moreover, Instagram has evolved with features for business profiles like checking analytic for your profile. A relatively inexpensive but still effective social media platform to improve your business and online image. Suited for brands that look forward to a more visual appeal to their audience.
Also read – 8 Instagram Features Perfect For Small Businesses
Twitter
A social media platform with a twist. When the word social media pops up, what first comes to our head is photo uploads or videos about different topics and people. But most of Twitter's content is in the form of tweets. Although you can upload a photo or short videos, tweets are the generic method in which Twitter users give out their opinions. But this doesn't mean Twitter doesn't have a valuable audience either. There are more than 335 million active users on the social media platform as of present. And all the major companies and brands in the world have a Twitter account for the same. Big brands and companies make use of Twitter to make special announcements and promotions. Even the release of a new product is made sure to be tweeted out through official twitter accounts. The benefit of twitter comes from their feature to retweet. This feature helps specific tweets to receive more coverage and audience views as more and more people retweet them. Also, twitter is one of the go-to places for online customer service, making it more relevant than other social media platforms for businesses. Indeed a platform for every business or brand to check out and be a part of in order to grow their business online.
Also read – How To Make Twitter Handle For Your Business?
Reddit
Fondly known as the front page of the internet. If you want to be involved in any current issues and discussions, then Reddit is your go-to place. This social media works a bit different from the cliche methods. You can post your opinions or thoughts in a visual or text format. The so-called Redditors or people of the Reddit then give their feedback on those. More like an online platform for discussions and feedback. There are dedicated forums called subreddits for any given topic you can name. With such a wide topic coverage and user base, it is a unique platform to grow your business. You can search for popular subreddits and advertise on these subreddits, depending on how relevant your business is. You can receive feedback from people and also get ideas on how to improve your marketing strategy.
LinkedIn
LinkedIn started as a site for job seekers and employers to find suitable recruits. But the platform has evolved past that role. Not that it doesn't function for job seekers, but now it has become more like a professional social media platform. Given the platform's nature, you won't find your feed flooded with pictures of teenagers or models, but rather job seekers and wanted professionals. This means it is perfect for formal advertisements. Businesses have turned their attention to LinkedIn to attract better talents for recruiting. Just like any other social media platform, LinkedIn also has the opportunity where you can advertise on their site. If you are looking for a more professional marketing approach, then using LinkedIn will help you out a lot.
Also read – How To Create A LinkedIn Page?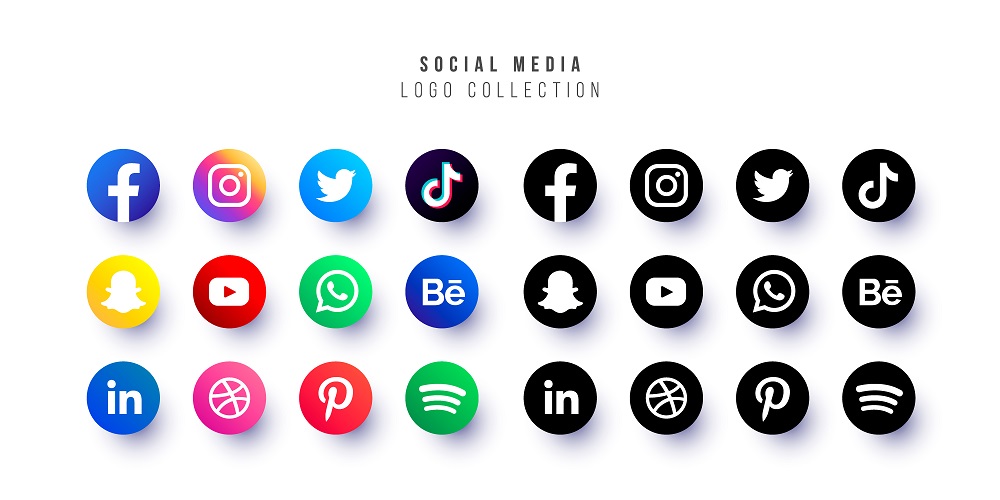 Back in 2015, India had around 302 million people with access to the internet. Now, as of 2020, more than 690 million people have access to the internet in some form of the other. That is double the growth in just five years. This shows why investing and attracting an online audience for your business in India has become more relevant. The numbers don't seem to reduce, and neither does the competition.
There are plenty of other social media sites, but these are more relevant and easier to start for businesses and brands. Social media has never been more appropriate, so make sure to use it to the fullest.
ends within their niche and be updated.