Instagram has seen a tremendous amount of growth and has evolved from being just a social media platform to a marketing one. It is constantly updating and radically adding new features to their algorithms intending to keep us glued to our screens. Especially with its new feature the Suggested Posts! Instagram is currently rolling out this new feature, so if you are not able to see suggested posts in your feed, be patient they will be visible in your screens sooner or later.
This new update makes it easier to scroll amongst the content that you follow, or like, or save when you get caught up in your feed. Usually, when you end up scrolling in your feed, you see "You are all caught up" notification on your screen. But now when you wind up to the end of your feed after scrolling through all the new content, you would be inevitably directed to a page with posts similar to the content that you follow or flip through.

What are the Suggested Posts on Instagram?

Instagram has launched the "You're All Caught Up" notification in 2018, to help the Instagrammers keep track of their comprehended posts in order to prevent scrolling the seen posts again. This feature has been advanced and simply occurs with a new notification" View Older Posts" below the "You're All Caught Up" along with the "Suggested Posts". With this feature, you can scroll through your Instagram incessantly as long as you want even past the marker. As the name suggests it would recommend new posts that are similar to the content that you explore. To explore new content from Instagram earlier you would have to tap on the Search and Explore Option. But Instagram has taken this game to a new level by adding this Suggested Posts Feature.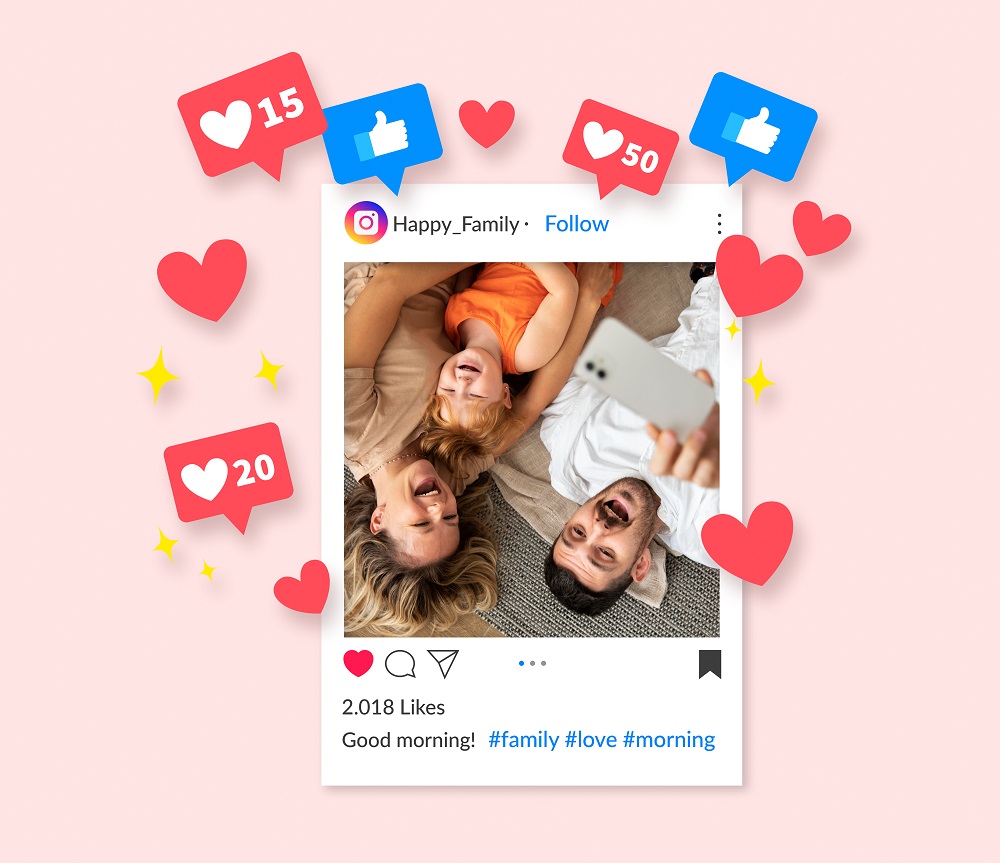 How Instagram Suggested Posts are Selected?

Here are some aspects of this Suggested Posts feature that you should know –
This feature is a bit inspired by TikTok, which never runs out of content and its feeds. Just like Instagram, TikTok too has its own set of algorithms that ensures more content to the users without them having to search for the same manually. And not just any content but the ones which the users would like and find influential and that too effortlessly.
You might be thinking about how Instagram chooses these suggested posts for a particular profile. As you all know Instagram works on certain algorithms where you see content that is based on your searches and also other factors such as your followers and the type of content that you engage with most of the time. This feature is nothing but an extension to the Search and Explore tab. Thus it's hard to identify the precise reason behind the influence of the posts seen in your suggestion feed but it is rather a mixture of your Instagram behaviors and a crisp version of Instagram's algorithms.
These Suggested Posts won't be the same as the search in your Explore tab. They would rather be similar to the posts that you follow or the content in your feed. Whereas the Explore tab would be more profound with the content and adjacent with the ones you follow. For example, if you follow a page related to wedding ideas you will see posts that are uploaded by other people that you do not follow, while in your explore tab you would see content that is highly related to wedding irrespective of the profile such as hairstyle ideas or photoshoot ideas, etc.
In the search tab, when you see a post that you are not interested in you can simply tap in the top right corner and click on Not Interested. Similarly, in the Suggested Posts in your feed, you can manipulate the content that you are aren't interested in. Your encounter with the future suggestions will be influenced by these actions as well.
Instagram marketing still pans widely as compared to other social media platforms, thus businesses can actively profit from this feature by the means of highly engaging and a potential business platform. To keep consistent standards like your home feed, the recommended posts will have ads and shopping links, nudging the users to spend more time on Instagram. These Suggested Feeds will create more opportunities by reaching out to a plethora of users at the same time.
The main idea behind this feature is to keep you engaged with the exploring. It has received perplexed views from the users widely. Some users have been open-minded to accept this feature while some are condemning it, that it might have a negative impact on the health with its prolonged use.
These concerns have been raised by the Head of the Product Management Mr. Stein, stating in an interview with TechCrunch as follows, "Our goal is to make it clear when you're all caught up so you can decide how you want to best use your time. We see people continuing to seek out more posts they're interested in after catching up with their feeds, so we wanted to learn from that and make it easier to go a little deeper for those who choose to do so."
Despite Instagram's sustained attempts to keep you engaged with the app for a long time, it's your call to continue scrolling with the suggested posts or snub the browsing and enter into a social detox mode! To stay tuned with these new updates reach out to our website and gain new insights. Also, we would love to know about your thoughts in the comments section below regarding the same. What are your opinions on this new feature and would like to connect with the same? Are you enjoying this detour or however you would prefer the explore tab for digging new content?