Ever since revolutionizing the video entertainment industry online, YouTube is constantly thriving to improve its features. They work on bringing about innovations into their platform for both their viewers and creators alike. One such new feature added to the platform is YouTube stories for creators. Stories are in video formats, but they are much shorter in duration and appear only on mobile platforms.
What is a YouTube Story?
On average, YouTube receives more than 1 billion views per day just from their mobile app users. So it is only sensible that they would add such a feature to their mobile platform users. This feature was created to allow creators to connect with their audience in a more casual way, without having to go through the struggle of creating a video for the sole purpose.
Stories also do not stay on the platform forever, they can be visible to viewers only for 7 days. The feature was introduced as a beta version to eligible content creators with over 10,000 subscribers. The feature brings about a new dimension to how YouTube works, especially for mobile users. The fact that this feature will help creators keep their viewers updated with any sudden happenings is a great feature for content creators on the platform.
It isn't as complicated or hectic as creating a normal YouTube video either. All you need is a mobile device through which you can sign in to your YouTube account and you are good to go. To create a story for your viewers, sign in to your YouTube account on your mobile device.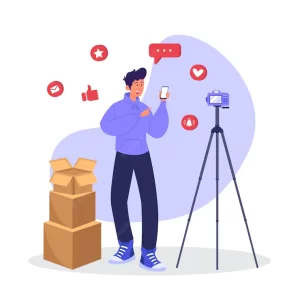 Once you have done that, you will see a camera icon. Click that icon and then click the story option. If at all you don't see the story option, then your device might not be compatible with this feature. If your YouTube app version is not updated to the latest version, make sure you do that as well.
Once your camera opens up, you can click the capture button to take a photo or hold it down to take a video for your story.
Furthermore, there are added features that you can add to enhance the effect. You can add filters, stickers, and text to make your story look more attractive and eye-catchy. There is also a trim feature available if you want to shorten your story or cut out unwanted parts. You can even save the video you took directly to your mobile device.
Once you have done all these, you are ready to upload your story online. Just click post once it is ready to be uploaded. You can even add pre-existing photos or videos from your device to your story.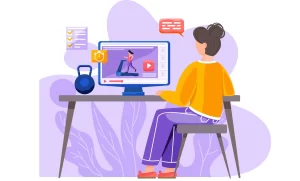 Add Stickers to Your YouTube Stories
To keep your stories more engaging and fun, you can add stickers. Stickers can be used to be more expressive, provide a link to another video or even give a shout-out to a specific person or channel. You can select stickers from the top right corner.
Once you click on stickers, you can choose what type of stickers you want to use in your stories. There are video stickers, mention stickers, and even location stickers available to choose from.
Video stickers can be used to share either your videos or videos from another creator on your story. There are some restrictions as to how many of your videos you can promote through stickers. But there are no restrictions on sharing videos of other YouTube channels.
The mention sticker can be used to mention a channel or person and give a shout-out to them for any reason. You can search for the channel you want to mention and add it to your story. Location stickers are also available to choose from. Click on the location sticker and search up and add the location tag you want to add to your video.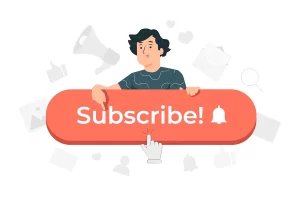 YouTube stories also allow viewers to leave comments on the stories you upload. You can reply to these comments and even add them as stickers in another story if you want to. You can click on your story and go through the comment section. If you want to highlight a comment you can click on it and add it as a sticker in another story. There is an option to reply in a story through which you can reply through another story. The stickers can be re-sized or adjusted wherever you want on the screen according to your preferences.
There are also additional features like being able to delete videos in your stories. If you want to delete a particular video from your story, you can tap the story and click the menu and delete.
The YouTube story feature is pretty handy for creators and useful for mobile viewers as well. It brings about a much more effective and simple way to engage with your viewers. Also, it is not as time-consuming as making a video and doesn't need much effort either. The team of YouTube is trying to improve its platform every day and let us wish this is one of the many steps to come to improve the platform as a whole.
Also read – Top Social Media Sites To Consider In India