We have been using Instagram for a while now and have come across a few tricks and hacks to post like a pro and ace up the game in 'Gramming'. If you are an influencer or a rookie in the business world these tricks would come handy for sharing videos, stories, connecting with your followers on direct messaging, introducing your creative hashtags, and so on.
Enduring the following listed tricks according to your use and style and share with us your experience. We have enlisted these tricks on its usage and credibility as given –
GENERAL INSTAGRAM TRICKS
1. Dodge stories or posts you don't like
There are some posts or stories by certain people which you would like to evade, be it your aunt's vile videos or any random posts from a particular person, but without hurting their feelings by directly unfollowing them. The most simple and genius solution is to mute them and that too without them suspecting. There are two ways in which you can do it.
Step 1
Go to the account you want to mute
Click on the Following button
Select the mute option. You can choose either to mute posts or stories from the account or simply both of them.
You can also mute Stories by pressing and holding on a Story in your tray and then tap on the mute option.
Step 2
With the posts appearing in your feed, select the one you would like to mute and then tap the three dots in the top right corner of the post.
Tap on the mute option. You can choose either to mute posts or stories from the account or simply both of them.
2. Rearrange filters
You can choose how to arrange your favorite filters while posting a picture. For example, you can keep Amaro at your fingertips while Nashville tucked away from the rest by customizing your menu of filter options.
How to do it:
When posting a photo or video, go to Filter command
Scroll through the end and click on the Manage option
Press and hold the filter icon to shuffle according to your preference
If you use particular filters frequently then Instagram provides you the perks to conceal the other filters that are of least usage. You can check or uncheck the circles next to each filter on the right-hand side of the screen to hide or unhide filters
Once you are done click on the tick mark to save your settings
3. Reminisce the posts you've liked
You can descend into your nostalgia for the liked photos in the past.
Go to your profile
Click in the top right corner named the hamburger menu with three lines
Go to the Settings
Click on the Account option and tap on the Posts You've Liked
4. Erase your search history
If you want to keep your search history hidden from your peers you can use the following steps –
Go to your profile
Click in the top right corner named the hamburger menu with three lines
Go to the Settings
Click on Security option
In the end, click on Search History and then tap on clear history
5. Set up notifications for other accounts
If you do not want to miss out on the content of some exclusive accounts then check these steps –
Visit the profile you would like to be notified about
Click on the following button
Tap on Notifications option
You can choose between the options – Posts, Stories, IGTV, or Live Videos to receive notifications
6. Craft your shortcuts for common replies
iOS users have the privilege of creating shortcut replies for a quick response to common questions saving time and efforts.
How to do it:
Go to your profile, click on the hamburger menu in the top right corner.
Go to the Settings options.
Click on the Creator and then go to the Quick Replies and tap on New Quick Reply
Create some slangs or phrases as your timesaver (e.g Opening hours)
You can also create quick responses for your business in the message section. (e.g., 'Hello all! We are open for a particular period'.)
Once you are done click on the Save option.
These shortcuts are easy to user friendly, you just have to type your shortcut and the saved phrases will appear in the typo.
7. Bookmark your cherished posts
You can cherish your favorite posts as your digital diary termed as 'Collections' in the Instagram lingo as follows –
Select a post you would like to save
Tap the bookmark icon in the bottom right corner of the post and perpetually it will be saved to your generic collection
You can save it to your customized prevailing collection by clicking on the Save to Collection option or click on the + icon and create a new collection and save it to the same. You can see these saved posts and the collections, in the hamburger menu by clicking on the Saved option.
8. Remove old posts (without deleting them forever)
Instagram provides you with the liberty to remove your old and weird posts from the profile without having to delete them, by moving them to the 'Archive' option.
Select the post you want to be archived
Click in the top right corner of the post and then tap on Archive.
To view these archived posts, visit your profile and click on the hamburger command in the top right corner
Tap Archive
At the top, you will find a drop-down with two options, one to review your archived stories and one to review your archived posts. You can restore these same posts to your profile by clicking in the top right corner and tapping on the Show on Profile and it will reappear in its original place.
9. Limit your screen time
Using your Instagram for an unlimited period is not prudent. Since Time is Money! Instagram itself has your screen time recorder which keeps a track of your daily activities. You can limit your screen time by following these steps –
Go to profile and click on the hamburger menu in the top right corner
Click on Your Activity and then tap on Set Daily Reminder as per your daily usage
Also read – What Is The Best Time To Post
TRICKS FOR PHOTO AND VIDEO SHARING
10. Creating line breaks in your caption
You should follow these steps to create line breaks in your captions for a precise appearance-
Write your caption for the post
To access the Return key, tap 123 key on your keyboard
Use Return command to add breaks to your caption
Note: These breaks are only helpful to create new lines. To create white spaces between the paragraphs, type your caption in the phone notepad and copy it to your post. You can also use bullet pins, punctuations, and tab options in the notepad for an orderly touch.
11. Post to Instagram from your computer
With the recent updates on Instagram, you can now post your memorable content directly from your desktop as well. Certain operating systems such as Hootsuite will enable you to post directly from your desktop. It also has an editing and skilled layout options for an easy posting purpose.
12. Using a cover photo for your video
If you wish to show a peculiar clip from your video as your cover photo in the post you can use this hack to engage your followers –
You can either develop your video using a graphic design tool or create a new video at the moment.
While posting the video click on the cover option in the down right corner.
Choose a picture amongst the collection of stills on the display.
13. Hide comments from your feed
There are times when people crowd your post with their comments either admiring or abusing it. But you have the liberty to hide any of these comments since your picture is worth a thousand words.
Go to your profile and select the hamburger menu in the top right corner and click on Settings
Click on Privacy and then click on comments
You can set Manual Filters for certain words or slangs that are offensive or just select the Hide Offensive Comments option to censor the rude and offensive language.
You can disable comments while posting a new picture as well as from an existing post also
To disable comments from particular posts, select the post and click in the top right corner with three dots and then tap on Turn Off Commenting.
To disable commenting while posting click on the advance setting and then tap on Turn Off Commenting.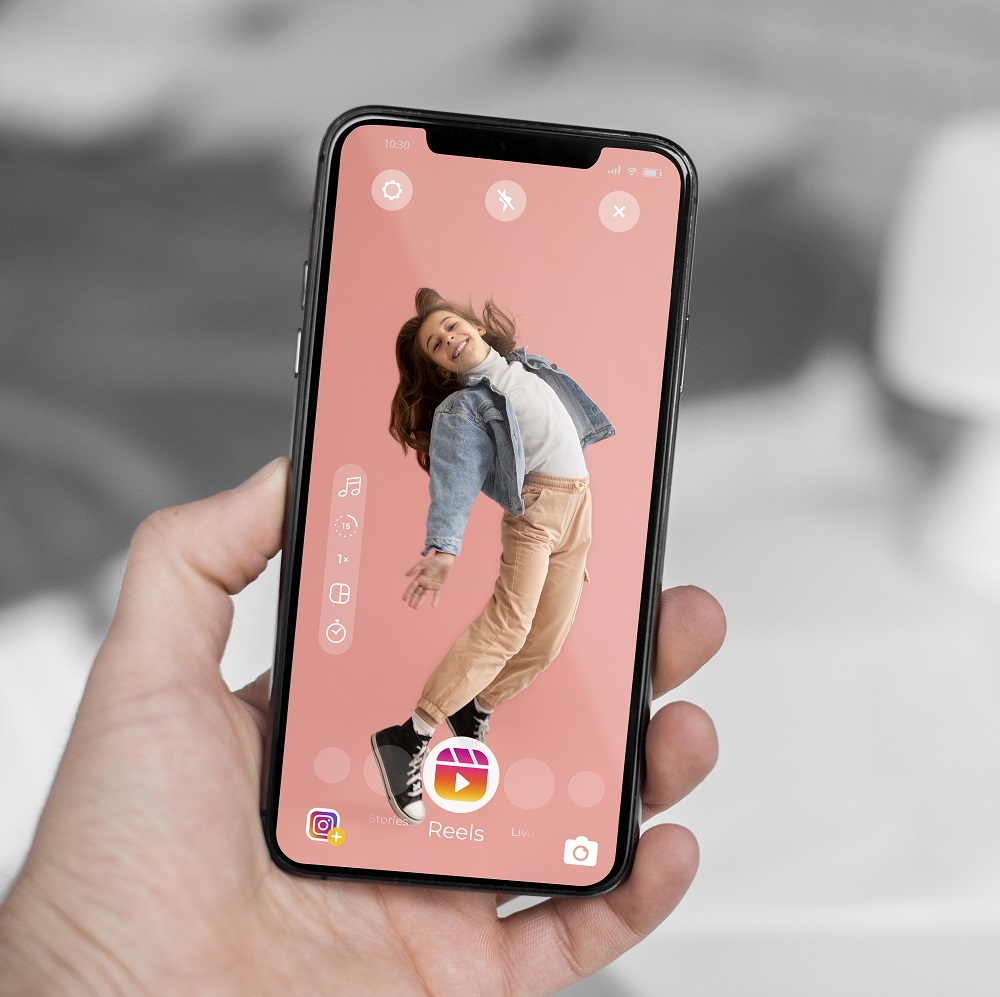 Also read – Creative Use Of Instagram Carousel Posts For Your Business
INSTAGRAM STORY HACKS
14. Hide a story from specific users
You can have the leverage to hide your story from certain people by using these steps –
Method 1
Go to your profile and click on the hamburger menu in the top right corner
Click on Settings.
Click on Privacy and then tap on Story
Tap Hide Story From and Select the people you wish to hide your story from, and then tap on the Done option (iOS) or the checkmark symbol (Android).
To unhide your story from someone go through the same process and tap the blue tick to unselect them.
Method 2
If you have already posted your story and wish to hide it from some people you can use these steps-
Tap the three dots to the right of their name and select Hide Story From and type their Username
Note: Hiding your story from someone is different from blocking them, and doesn't prevent them from seeing your profile and posts.
15. Use your own fonts on stories
You can now choose from different fonts of your choice for your story as well for your bio and post captions. You can also use special characters to jazz up your profile. But use these special fonts and characters accordingly, as not all users can be accessible to these fonts.
Open a fonts tool. There are plenty of options to scroll from your web browser, like igfonts.io Add some special character by inserting advanced symbols that are relevant to your profile. But these notes should be exactly how you want them to appear in your stories, captions, or bio.
Type your message in your chosen font style.
Copy this text and paste it into your story, bio, or captions.
16. Change the cover of your story highlights
You can add a cover photo to your Highlights from your gallery to create a theme and impact on the person viewing your profile.
Go to the highlight in your profile then tap on Edit Highlight
Click on Edit Cover and select a photo from your gallery
17. Add extra photos to a Story
When you are not satisfied with a single picture in an outfit and wish to flaunt more this feature is the most beneficial. You can create a wonderful story with multiple layouts and creative ideas.
Choose a photo in your camera roll and select copy
Open Instagram Stories and double tap on the screen and select the Paste option. You can add as many pictures as you want in your story.
18. Record video hands-free
The Hands-free mode allows you to record a video with just one click without having to hold the record button for long as the video is being recorded. It's basically like your assistant who is reliable and listens to your orders.
Swipe right for your Instagram stories or click in the top left corner of the screen
Toggle through the options to create a Story, Boomerang, Layouts, Superzoom, and Hands-Free
Click the Record button and record your video as per your choice.
19. Write with all the colors of the rainbow
For all those people who love to give an artistic touch to their story with colors, this hack will come handy.
Swipe right for your Instagram stories or click in the top left corner of the screen and select Create
Type your text or caption and select the part of the text you'd like to highlight with color
Hold your left finger or thumb on the end cursor of the selected text
Hold your right finger or thumb on the color of your choice
Here comes the tricky part , to slide both these fingers to the right at the same time. While doing this, your left hand is used to diminish the letters one at a time, while your right hand is busy switching between the colors.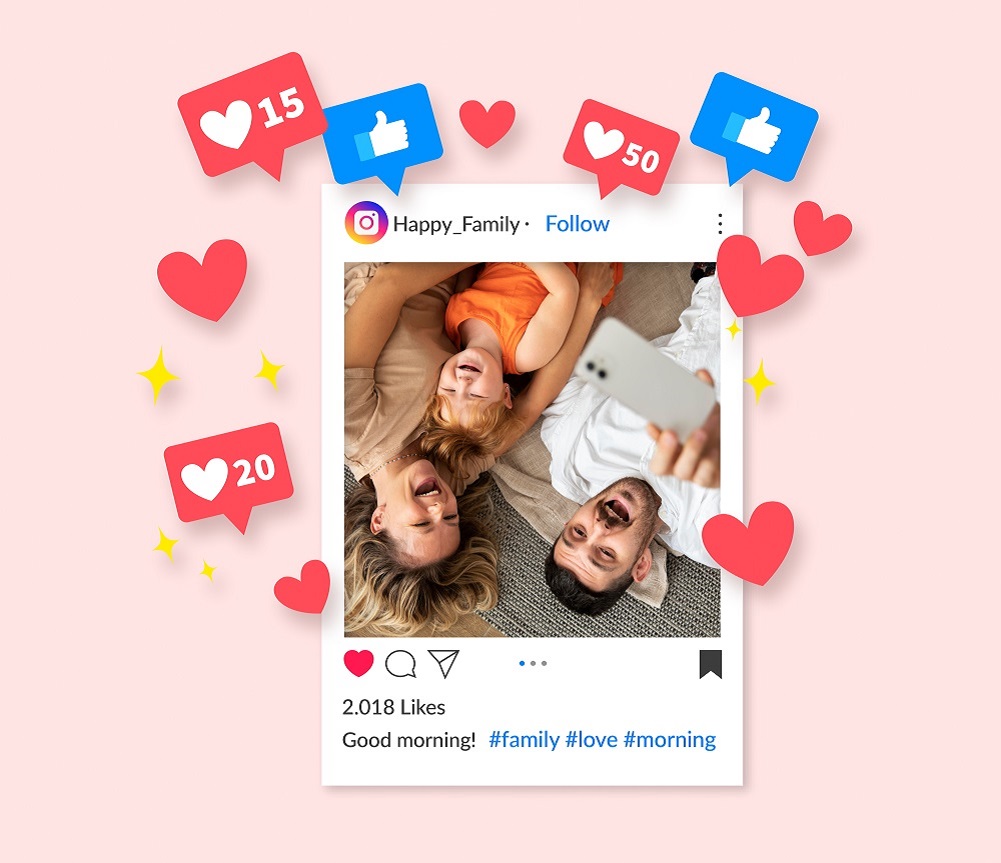 INSTAGRAM BIO AND PROFILE HACKS
20. Hide photos you've been tagged in
Instagram has multiple features for the user's privacy and security purposes. Another such feature is to hide your tagged posts. You can use these given steps to choose what posts should be visible in your profile even though you are being tagged in many of them.
Go to your profile
Click on the person in a box icon beside your feed where your tagged posts are visible.
Select the photo you want to hide from your profile.
Click on the 3 dots in the top right corner and tap on the hide options. It gives you two choices – To remove yourself from the post or Hide from your profile. You can choose anyone amongst the two depending on your insight.
Note: You can also prevent yourself from using these steps in the first place. With the recent updates, you can track your tag activity.
Go to your profile and the hamburger icon in the top right corner and tap on settings.
Click on privacy and tap on the tag options.
It shows you the tagged photos, the pending tags, and the manually approve tags option. You choose among them as per your privacy.
21. Creative Bio's
You should have a creative bio with an appealing appearance and to do so, you should break the monotony of the sentence by and also add keywords for your profile. So that it can easily pop up in the SEOs. Break up that block of text and share your info in a visually appealing way.
Write your bio in your phone notepad with an intriguing font and style with the required line breaks and keywords for your Insta profile. Once done copy the text.
Go to your profile and tap on the edit profile option and paste the copied text in the bio section
Tap Done to save your changes by clicking on the blue tick in the top right corner of your screen
22. Switch to a business profile
Switching your private account to a business one would benefit you in many ways. It would help you gaining massive followers, running ads and campaigns, enhancing your official business to the OTT platform, and receive new insights daily. This can be easily done as such –
Go to your profile and click on the hamburger menu in the top right corner
Go to Settings and then tap on Account
Click on the Switch to Business Account option.
To make apt use of this feature you should associate your Instagram profile with FaceBook, Twitter, and your official website.
Add details about your business and its contact information and click on the blue tick in the top right corner.
INSTAGRAM HASHTAG HACKS
23. Use relevant and popular hashtags
Hashtags play an important role to target massive followers and gaining visibility on Instagram. You can figure out the appropriate hashtags by following these steps –
Select the Search option in the Explore tab
Write a keyword you wish to search for and click on the Tags column
Choose a hashtag from the given list and it will lead to a new page with a plethora of similar hashtags
There are 'Top' and 'Recent' tabs on this page which helps you to discover relevant hashtags.
24. Follow the hashtags you like
People usually use hashtags to target more followers and to inspire others. Instagram features some pages with relevant hashtags for people to follow and discover the content they would appreciate.
Go to the Search tab and type the hashtags you want to search for.
When the page appears there is an option to follow that page.
25. Hide hashtags on posts and in stories
If hashtags get you known they also prove to be disturbing. The following steps will help you to be proficient with your strategy.
Method 1
The simplest way to hide your hashtags is to skip them from the caption and align them with your comments in the post.
When your post gets flooded with comments these hashtags will disintegrate.
Method 2
Another trick which you can use is by covering them in your captions and torrents of paragraphs. This simply implies to writing gigantic captions with bullet pins and spaces. Instagram plays with captions by hiding them after three lines. Hence your entire caption and hashtags won't be easily available unless your followers tap on more.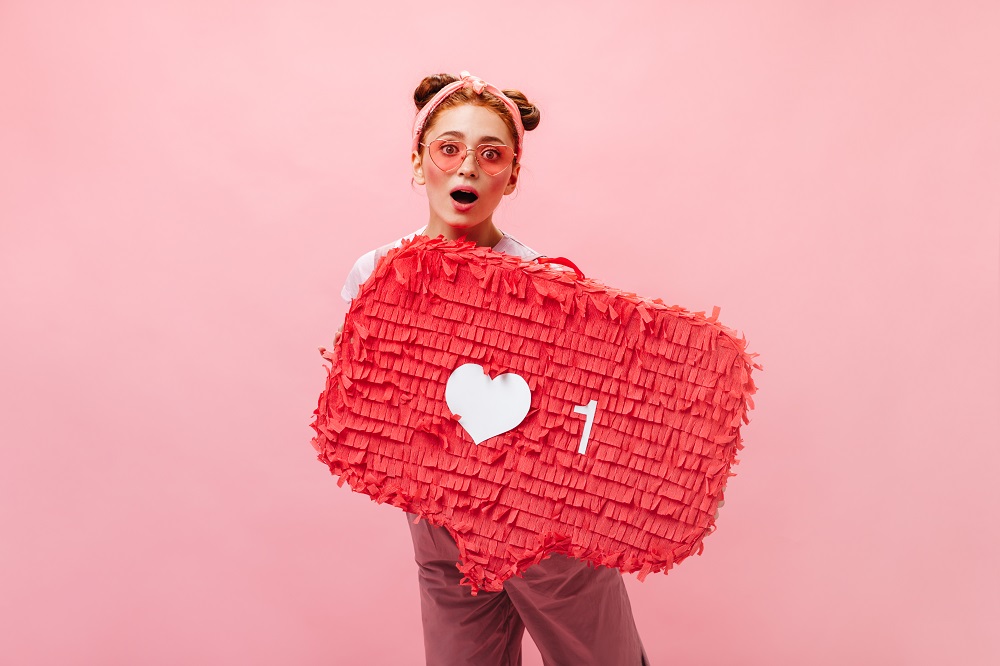 INSTAGRAM DIRECT MESSAGING HACKS
26. Turn off your activity status
Not everyone has to know about your whereabouts on Instagram. To keep your aura of mystery using these steps –
Go to your profile and click on the hamburger menu and tap on the Settings option
Click on the Privacy and Activity Status
Toggle off Activity Status
27. Send disappearing content to your friends
You can create snaps, videos or boomerangs like your Insta story for 24 hours with Direct Messaging (DM) You can send these snaps to multiple followers separately and also create a group of your favorite ones and send them across.
Swipe right for your Instagram stories or click in the top left corner of the screen and select Create
Tap the Send to > icon at the bottom right corner of the screen and select the recipients you wish to send
Tap the Done icon at the bottom of the screen
28. Edit your friend's pics
Teasing your friends is the essence of your friendship and to show your affection on Instagram, you have emoji's to share.
When you reply to a friend's received image in your DM's tap the camera icon at the bottom capture your message.
You can include stickers, graphics, and gif's in your replies. You can add your twist to it the reply relevant to your kinship.
But ensure you send it with Allow Replay icon so that your friend can revamp your reply.
These are some of the major Instagram hacks and tricks that make your comprehension with Instagram easy and fun. To enhance your Instagram presence and profile along with other OTT platforms you should use Hootsuite which is a time-saver and a blessing in disguise. You can schedule your posts, run your statistics, engage your followers with trending content, and gain massive followers. You can sign up today and enroll for free use. We hope these tricks would pitch in the rapture and you share your experience with us.

Also read – 8 Instagram Features Perfect For Small Businesses