Instagram was launched in 2010. Within the first two months after the launch, it gained its popularity among one million users and went up to get 10 million users on the platform in the first year. Today after a decade of its launch, there are more than a billion users on the platform and it has become one of the most loved social media platforms.
But today, Instagram isn't what it was a few years before. It has drastically changed itself and is not just a "photo and video sharing application". With its constant interesting features, Instagram has been entered the e-commerce space and is redefining the way people shop.
Instagram has become a giant daily shopping platform. One can discover a wide variety of products from his favorite brand and can stay updated with whatever is upcoming in the respective market. The platform not just lets the user discover products but also reforms the way users shop. A lot of features got added in its way since its launch and today Instagram is playing a huge role in fueling the digital market and e-commerce market.
Instagram is offering a tailor-made online shopping experience through its new e-commerce features. This has been the biggest shift the platform has ever taken. CEO Mark Zuckerberg recently said that small businesses will be able to set up shops online to sell directly through Facebook and Instagram. "This is the biggest step we've taken yet to enable commerce across our family of apps", Zuckerberg said.
Instagram has been changing its consumer culture over the past couple of years. Its shift into the e-commerce space is changing our online shopping behavior. Today, the brands get 10 times higher engagement rates here than Facebook. This is why all the creators, influencers, and brands focus on putting out more engaging content.
A recent statistic from Instagram says that over 130 million users engage with shopping posts on the platform every month. Users eagerly engage with shopping stories and posts on Instagram, using its various features, driving the brand's sales. This means that users are more enthusiastic to engage with the brands on Instagram than other social media platforms.
Let's look how at exactly Instagram is changing the way we shop online.
Reformation of Tele-Shopping
A couple of years back, Tele-shopping culture was experiencing its spike. People used to find ease in buying goods and services over the telephone connections with the shops. Today, where we witness a new technology in various fields every week, this old culture is rising again, but with a brand new face.
Let us talk about some statistics. According to a survey, 76% of users on Instagram perceived brands and their content entertaining and engaging. Around 77% of users found them creative whereas around 72% of the users said that the brands seem loyal to building an organic and genuine community. A major portion of users wants to see what their favorite brand is up to on Instagram.
These are not just facts but are big reasons to conclude that Instagram is leading effectively in the e-commerce market.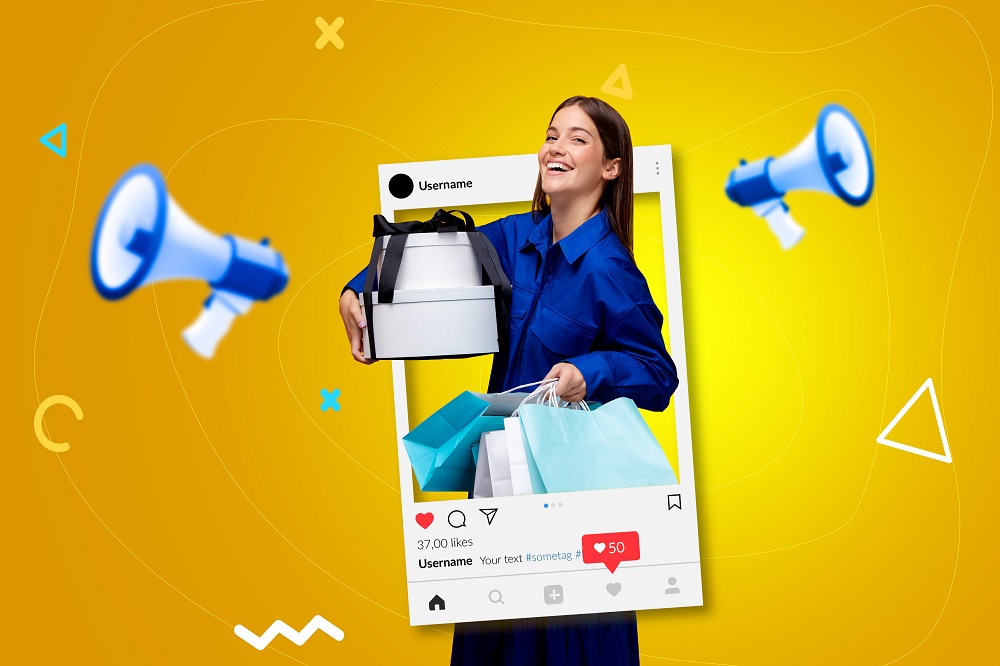 Influencers Promote Instagram Online Shopping
The "Influencer market" of Instagram has become a powerful tool as far as brand endorsements are concerned. An 'Influencer' is someone popular on social media, who has an engaging set of audiences and is someone who acts as an advertising medium for the brand and its products. He possesses the power to market a brand's reach to an unknown audience.
The brand collaborates with the influencer and sponsors him to feature and recommend its product to his audience. The influencer provokes his audience in a way to buy the sponsored brand's product. This helps the brand to get more visibility and gain more reach.
Popstar Selena Gomez promotes the products from 'Puma' through her Instagram, being its brand ambassador; Superstar Dwayne Johnson is a brand ambassador of the clothing and garment brand 'Under Armour'; Actor Ryan Reynolds is the face of 'Piaget' watches; Cristiano Ronaldo works with the brands including 'Nike' and 'American Tourister'; Actress Jacqueline Fernandez is the face of the clothing brand 'Lee' for women jeans.
Sometimes popular or well-known figures on Instagram come up with their own brands related to a certain niche. For instance, the Indian Cricket Team's skipper Virat Kohli has these brands 'One8' and 'Wrogn', which are clothing and accessories related brands; Bollywood actor Hritik Roshan has his own clothing and accessories brand named 'HRX'.
You must have come across a line stating "paid partnership with 'brand's name'" on the top of an influencer's post. The paid partnership feature was introduced in 2017 and is a part of Influencer-driven marketing on Instagram. What this means is that the particular influencer's post is a promotion post for a particular brand on Instagram.
The sponsored partnership tags improve marketing experience for creators and brands on the platform. This brings a sense of transparency and authenticity to that sponsored post.
These famous personalities, who have well-established names on social media platforms, promote their brands to their audience through their own Instagram handles. This excites their fan following which eventually leads to Instagram online shopping.
The E-commerce Journey is provoking rigorous spending
Online Shopping was already taking a big rise in its curve gradually over the past few years. With the comforting experience of services offered by the e-commerce market, many users always prefer online shopping.
The curve of online shopping experienced its huge spike during the pandemic. With the COVID-19 restrictions, people had no other option to buy necessities but through online shopping. A survey reported that people spent 10-30% more than what they usually spend on online products. Around 1/3rd of the users on Instagram have purchased through the platform.
Instagram already had entered the e-commerce market before with its brand endorsement culture. Many popular personalities had started promoting various products and brands to their audience.
But with the newly introduced tools and features by Instagram, the online shopping game is entering new leagues. Let us know more about these features briefly.
New Features making it a User-Friendly Shopping Platform
With its constant new features, Instagram is becoming a big savior for small businesses to grow in the digital market. The platform offers a streamlined shopping experience, just like the one that you have on the popular online shopping apps. These amazing and user-friendly features strongly lure the audience into shopping online. Let us have a look at some of these Instagram shopping features.
Also read – 8 Trends Shaping The Future Of Instagram Marketing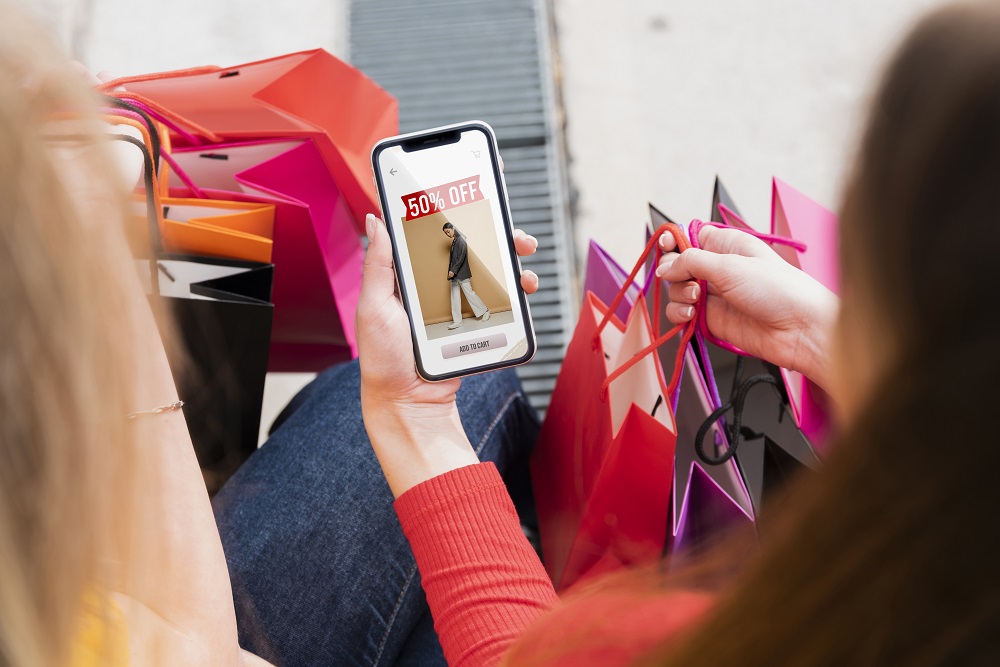 Instagram Shop
When you visit the 'explore' or 'navigation' feed by hitting the magnifying glass icon on your profile, you will see different sections marked at the top. These are 'IGTV', 'Shop', 'Well-Being', 'Travel', etc. In the 'Shop' category, you will come across a huge number of posts promoting various products according to your interests. These posts are directly linked to the particular products of the respective brand. There are also sections like 'Brands You Follow' and 'Your Wishlist'.
Instagram notices the brands you have engaged in the past and the ones that you still engage with. Its super-savvy algorithm curates your likes and dislikes and knows what to offer on your plate. By calibrating your interests and what excites you, it suggests you a huge range of products and services to be offered via Instagram Shops, as per your interests.
There are hundreds of such online shops on the platform for various commodities such as clothing, accessories, equipment, electronic devices, cosmetics, etc. A lot of brands are using Instagram Shop and are increasing their sales exponentially.
Instagram Live Shopping
You might have witnessed many influencers on Instagram often go live. This is considered as one of the best ways to connect with the audience in a transparent manner.
But recently Instagram made live streaming more engaging by bringing a feature for brand endorsement. The influencers can endorse the products of their collaborated brands through Instagram Live. The creators or even the brands, who have got access to Instagram Checkout, can promote a product by tagging it through the Facebook shops in their live streams.
In this way, brands can drive their sales by taking advantage of this huge potential for business on Instagram.
Also read – How To Use Instagram Live Shopping To Drive More Sales
Gift Card and Food Order Stickers
Instagram is constantly trying to support local businesses on the platform. It introduced the "Gift Card and Food Order Stickers" feature recently in 2020. The business and creator accounts on Instagram can include stickers in their stories. As soon as you tap on the sticker, you will be taken to a partner website to complete your order or to buy gift cards or to donate through a fundraiser.
Few other shopping-friendly features on the platform include Facebook Pay, Instagram Checkout, and expansion of Instagram Shopping to more small businesses.
Long story short, Instagram has been constantly reforming the platform by continuously coming up with more e-commerce facilities.
There appears no sign of this social online shopping going down and low. With these features, resources and facilities, this wave of shopping culture on Instagram will keep on rising in the upcoming years. So if you are a brand, a creator, or even have a small business, and still haven't had a taste of Instagram's e-commerce features, it is high time that you should.