Thinking about what would be the future of Instagram Marketing will look like?
Amidst the COVID-19 pandemic, there was an increase in social advocacy, and there comes the new feature of Instagram introducing (hello Reels!), to call "unprecedented" the buzzword of 2020 is an understatement.
Moving with this change, it is very hard to tell Instagram Trends for 2021. So, we have bought some ideas! Keeping a focus on e-commerce tools to make a short form of videos, here we are going to share 8 trends shaping the future of Instagram marketing.
8 Trends Shaping the Future of Instagram Marketing in 2021
A focus on Instagram E-commerce Tools
Short Form Video Content on Instagram Takes the lead
Instagram Carousel Posts and Memes Will(Continue to) Go Viral
An increase in Diversity and Inclusivity on Instagram
Influencer Marketing in 2021 will get a Serious Boost
More Authenticity in Instagram Captions and Posts
The Rise of Instagram as a Microblogging Platform
A Shift to Virtual Brand Activations and Events
A focus on Instagram E-Commerce Tools
The year 2020 was the one in which Instagram furthered its incursion in becoming a digital storefront for many creators and brands. The introduction of Instagram Shop created a more streamlined way to discover the ability to give users to "Browse Shops" see "Editor's picks" and also shoppable products and many more.
But this is not only the e-commerce feature on an Instagram tool belt. In previous years, Instagram also released e-commerce tools like:
Shoppable posts
Shopping from Creators
Live Shopping
Stories Stickers
Instagram Checkout
In recent months, many of these features have been expanded globally, but the question arises why is there an increased focus on e-commerce tools?
According to the press release in May 2020, it has become a response to the COVID-19 pandemic.
"Many small businesses are struggling right now as their stores are closed many of them are thinking of starting their business online.
Our only aim is to make shopping smooth and authorize anyone from a small business owner to a global brand as they could use our apps to get connected with their customers"
We analyze more features that could be rolled out in 2021 that will surely turn your Instagram into a- Stop Shop for everything i.e. from selling your products to connecting with your community and even advertisement.
Adam Mosseri has recently announced the latest update about Instagram Reels:
The app which was once known for sharing pretty photos is now becoming a full-scale e-commerce platform for creators and brands to legalize their content. We think that Instagram is not going to slow down soon.
Short-form video Content on Instagram takes the lead
TikTok has affected most of the people in 2020 with its random, quick, and creative videos. It was the best time to pass during lockdown and quarantine. It was extremely popular among teenagers and younger audience
But some people didn't like Tik Tok. When TikTok got banned Instagram took notice of it and what response did it create on Ban of TikTok? Instagram Reels.
And when Reels were the new trend on Instagram users have already shown that they have enjoyed bite-size content: there were more than 500 million Instagram Stories daily.
Then the shift to the short form of video content could be an effect of shorter attention spans. The videos are not only short but the ease of shareability and the ability to become viral was also there.
With Instagram Reels, creators can create content regarding knowledge showcase their products or services, and can creatively have fun.
In the year 2021 we analyze:
Instagram will be experimenting further with reels like extending it to 60 seconds and introducing a "duet feature".
Brands and influencers can collaborate on Reels content
Brands will be focusing more on Instagram Stories, Reels and IGTV
Instagram will be creating a more personalized Reels Algorithm.
Instagram Carousel Posts and Memes will continue to go Viral:
We all know that Instagram Carousel posts and memes are not going anywhere in 2021. They are the most perfect growth hack on Instagram, as they can be shared easily. And with likes disappearing we can predict the posts which are sharable and which we want to save. This will become even more important in 2021.
You can even take an educational route like Natasha Samuel so that you can create carousel posts full of tips and tricks.
Or you can also contribute towards raising awareness about social causes and include how to move towards the next steps like pinefeed customers.
Here is another way to use carousel posts- You can also include a different kind of background with unique messages so your audience can share the gorgeousness they like the most.
Creating educational carousel posts can increase interest and reach as your community is likely to save them or you can even share with your followers.
And the same thing applies to memes. When done in the right way, memes can provide comic relief and users will be interested in sharing the memes with their friends and family.
Saint Hoax had done a great job of using memes and carousel posts in their feed. It showed peoples' interest as a result they got thousands of comments.
Before you include memes in your social media strategy it is important to consider that they are on-brand or not. Does it even make sense for your brand to communicate this way? If not carousel posts are your friends.
Also read – 9 Predictions To Fuel Your Social Media Strategy In 2023
An Increase in Diversity and Inclusion on Instagram
The increase in 2020 social activism highlighted a lack of diversity in social media marketing, influencer marketing, and the Internal culture of major brands.
Pinefeed interviewed four black content creators who have been working with brands and they have agreed to the fact that representation was important for many reasons.
Food blogger, Danielle Salmon had advised brands: "Research Black creatives related to your Industry who find the one who resonates with you and get to know them. Negotiate the fare terms in your contacts and to offer proper pay that factors in your budget".
2020 has also seen a rise in some brands publicly in the matter of accountability with promises to do better.
The Pull Up For Change initiative had challenged businesses to share their corporate teams' demographics to implement change:
The 15 percent pledge initiative asked their brands to pledge 15 % of their shelf pay to black-owned businesses:
There is an overdue conversation regarding diversity and inclusion in social media marketing and we analyze that it will be a priority for many brands in the year 2021 and beyond.
The main aim is to incorporate diversity and inclusion in all aspects of your business- from corporate HQ, to social posts as well as with the influencers you collaborate with.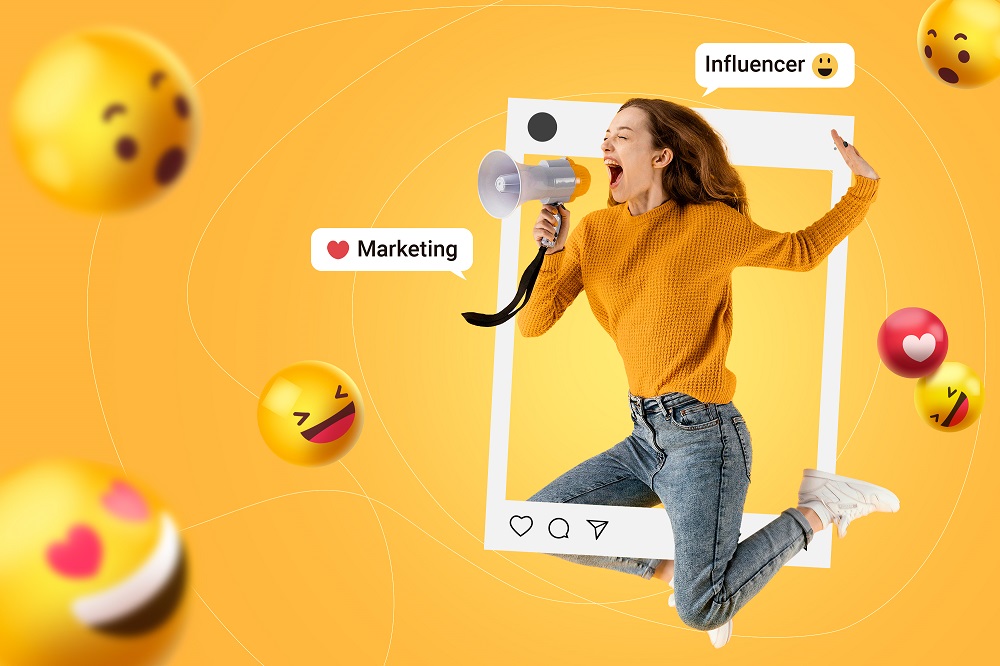 Influencer Marketing in 2021 Will Get a Serious Boost
Influencer marketing is on the track of becoming a 15-billion-dollar industry by the year 2022 which means one thing: Influencers are to stay here.
We have also predicted that influencer marketing is going to see a huge boost in 2021. With the Instagram new e-commerce feature that includes Creator- specific tools, soon influencers will be able to extend their network and will become successful in creating long term partnership with brands.
What is one of the most important factors to consider while predicting the future of influencer marketing? It is the long-term effects of the pandemic COVID-19 on the advertising industry.
We think brands will shift their dollar to online marketing when there is a decrease in ad spend for traditional formats like out of home campaigns and an increase in screen time on social media.
So here influencers step in.
Based on the research by Fohr, nearly 80 % of the influencers have informed an increase in the interest from the audience in March 2020, and from that time we didn't see any dropping in number.
The brands that allocate more funds to influencer marketing and the influencers experimenting with newly created tools and also the influencers marketing industry will be an amazing space in the upcoming years!
Here are some more predictions in influencer marketing trends in the year 2021:
An increase in the online collaboration between the brands and the creators. Say hello to yearly partnership and bidding goodbye to one-off posts and stories.
A reinvention in the affiliate model with an increase in the influencers tagging businesses' products in their posts.
There should be a huge focus on diversity in influencer marketing.
Many brands working with micro and nano influencers will be able to save their money and will come into their highly interested communities.
More Authenticity in Instagram Captions and Posts
The most growing trend on Instagram is authenticity and we predict that it will keep on blossoming in the year 2021.
This year has shown that many influencers are using their platforms to share less curated and filtered content and they even spoke about topics like elf-esteemed and loneliness. The shift from perfection towards transparency can be energetic: Rini Frey's posts about her pregnancy and postpartum journey have received a lot of comments.
Most of all authenticity is not just for influencers- Brands have also hoped on the trends.
Papersmiths which is a stationary company had thanked their community for supporting them during the pandemic COVID-19 and asked for their suggestions on how the improvement can be done on their website :
And even Shy Wolf Candles has also opened up with an exaggerated post about supply health issues and supply chain delays:
To be honest about the struggles of running a business especially during a global pandemic can build up a more supportive and stronger community, as a result, it can even drive traffic to your website.
We have also noticed the growing trends in conversations regarding mental health, entrepreneurship, body positivity, and a lot more content in "open book" in the year 2021.
The Rise of Instagram as a Microblogging Platform
Now let's talk about authenticity, we think that microblogging in the year 2021 is going to blow up on Instagram.
We know that long captions are all the rage. Fohr in 2019 had reported that the average caption length is more than doubled since 2016. And no doubt many creators operate Instagram as a place for longer content like entrepreneur Jenny Jay who is best known for storytelling in her captions. Storytelling on Instagram is the best way of blogging and gaining the attention of audiences that are interested in stories.
No doubt that the long-form captions mean that her community spends more time reading and engaging with her content, but it also encourages them to drop nice and lovely comments and to share them on their own stories. No wonder many people share the contents that they loved reading with their stories. They want other people to read that content and get inspired and motivated in their life. They love to read captions as they come up with others' perspectives on a particular thing and want to aware of others and spread positivity around them.
It is still a trending feature but if Instagram adds more features there could be a strong use case for guides becoming the go-to tool for educating your community and sharing your recommendations and using it as a mini-blog.
And in case Instagram decides to monetize its further brands and creators could become a new revenue stream with the introduction of sponsored guides.
A shift to Viral Brand Activations and events
The virtual conferences, the virtual events, and our favorite Instagram lives – 2020 was the year that was filled with all these things.
Brands such as Summer Fridays which are known for their activation to support the launching of products or to organize lavish events of influencers had to pivot during the pandemic.
Rather they have shifted to Instagram fun takeovers, with Instagram stories on "Stay-at-home", and they have collaborated with TEZZA to create a summer Friday collage Kit which was perfect for self-care at Home:
When people were self-quaratined, Instagram became the new place to bring the community together. And now when the world has opened up again we predict that there will be brand activations and virtual events to stay. Why?
The physical location cannot be any kind of issue, which gives you the ability to bring everyone together from your community, no matter wherever they are. Instagram is the best way to get connected with your friends and family. This is one of the biggest advantages of this App. and in the future, it will become the best social media app to communicate with your loved ones.
For example, many Pride events have been organized and celebrated in this virtual manner in the year 2020, bringing each other together during festivals and religious occasions.
"If you are a non-binary kid living in rural America you will have the chance to experience the pride like everyone else for the first time." said the CEO and Rob Smith -the founder of The Phluid Project.
The other great advantage is that virtual activities can be more cost-efficient, especially for small businesses. By this virtual event, people are learning new ways of organizing events and they are being successful in their attempts. Many people have benefited in some or another way and they have survived the pandemic and indeed they learned the different ways to make life meaningful.
You can also assign more money in the fields of hosting platforms, gifts, speakers, and a little less on food vendors, venue rentals, and decorations as well.
We need to keep ourselves aware of new technologies so that in the upcoming time if we will get to face this type of situation it will be easy for us to remain connected with people around us without their physical presence. So we need to cope up with new technology to get connected with the new people.
2021 has just started and so it is hard to plan, but with these trends, you will be better prepared for Instagram marketing- and can start assigning the resources which are necessary for the 2021 Instagram strategy.