Unlike other social media platforms like Facebook or Instagram, Pinterest provides you ideas in the form of pins that you can organize in a collection known as Boards. You can design these boards depending on their theme and maneuvering. Such as if you are seeking cooking ideas, then you can create a board with different recipes and cooking tricks. These boards help you to save, collect, and organize your Pins.
Pinterest provides you with 2000 different types of boards such as Secret Boards, Group Boards, Media Boards that are seen by other pinners, and Boards that are created automatically. Pinners are similar to the term followers on Instagram, where people follow you to see your content, and here on, Pinterest pinners follow you to see your altogether ideas. They can either follow your account or the specific boards created by you that interest them. It implies that if a pinner follows your board, they are expecting new content and ideas to be added on the board in the future.
Premiums of Pinterest Board
Pinterest is a social media engine with visual discovery where you can find creative ideas and inspiration about your interests and hobbies, which you want to try. Just like any other OTT platforms, Pinterest has gained popularity in recent years and has reached to over 335 million monthly users worldwide.  
Pinterest is a digital platform to seek ideas for cooking, wedding pictures, interiors and decor, trending styling techniques, etc. Whenever you discover new pins, you tend to save them for future applications and keep your ideas organized. With billions of ideas to spark your inspiration, known as Pins, that helps you find information and share the same. With the growing social media presence, Pinterest has also evolved as a remarkable marketing tool. If you want to promote your business on Pinterest, you can concoct new pins that are basically associated with your websites. These pins can be used to convey ideas or to sell particular products.
Pinterest is practically a virtual mood board, a collection of your ideas, and great for driving traffic and sales. Pinterest has many features that can't be compared to other OTT platforms such as pins, boards, connection with the people of similar taste, and optimized marketing. A Pinterest Board is the mainstream craze for many users' collections.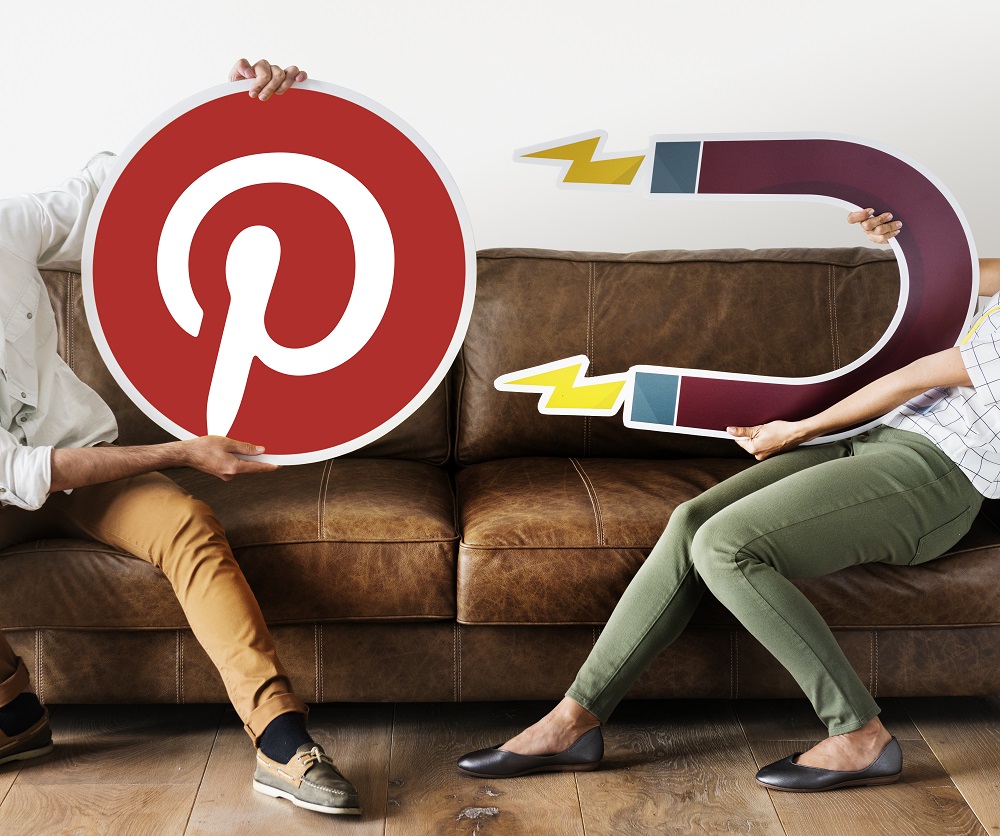 Creating a Pinterest board
To design your boards, you not to create a Pinterest account. Once you have your account click on the + icon in the top right corner. A drop-up will appear on the screen that enables you to choose between adding a pin and creating a board. Then select 'Create a Board' and a dialog box flashes and in which you have to fill in the required data.
Board Name such as the category of the Board. These names should be a type of keyword that can be easily discovered in the SEO tools.
Mention Collaborator Details (if any)
The last option asks you to keep your board accessible to others or a secret Board and then tap on Next. Only you or the users you choose can access this Board.
Pinterest provides you with by default pins related to the category. You have to choose amongst them to add to your board or can simply tap on the Done icon in the top right corner of the screen.
When you go to any board on Pinterest to edit or add more pins to it, there are two icons on the screen with more ideas icons and organize icons. To keep your Board organized you can create subsections via selecting them to keep similar ideas in one place.
There is + icon through which you can invite people to join your group via mail, Whatsapp, or messages.
There is a 3 dot icon in the top right corner to edit your board or archive it. Once you are done with edits tap on the Done icon.
Benefits of Pinterest boards
Your Board pins are directly proportional to your pinners and social media presence. These are some of the benefits of the Pinterest Board:
Like any other OTT platform, you can create boards with keywords and that are trending on Pinterest.
There is another feature to promote pins or Pinterest Ads that are similar to regular pins. These pins target more pinners and visibility to your business and website.
You can find trending boards and follow and unfollow them when you need them.
You can promote your business by using boards and sections. Sections are beneficial to display specific products of your business and what inspires you.
Boards are used in two different ways: as a source of display for your content and as a destination per se, a place where pinners can explore an interest.
Pinterest analytics give you deep insights into the people viewing your pins and boards. This teaches you about audience demographics and statistics.
Group Boards are nothing but collaborative boards concocted by a single person. This is an excellent way to get your pins in front of a larger group of people and find potential collaborators.
Also read – How Brands Can Benefit Sales On Pinterest