Be it a small business or large, one must have his own social media game in this digital world. A proper social media strategy becomes very important for one's brand or company as it boosts brand awareness helps to reach the target audience, and also drives enormous sales.
Once you develop a strong social media strategy for your business, you'll always be surrounded by numerous content and marketing ideas, that will eventually help you to grow an engaged community in any digital space.
Well creating a social media strategy for small businesses isn't much rocket science. All it needs is just careful planning and effective and smart execution. So let's get started:
What is a Social Media Strategy for Small Businesses?
A social media strategy covers everything that a business would want to do and achieve in the digital space. A proper social media strategy tells you about the kind of content you publish, what your long-term goals are and what is your business need.
Effectively and meticulously planned social media strategies for small businesses help to increase revenue, brand awareness, and engaging audience.
How to Create a Social Media Strategy for Small Businesses:
Plan and Define your goals and strategies

Going for perfect and suitable platforms

Defining your Brand Voice

Publishing and Managing your content

Track and Assess Your Goals
Planning your goals and defining your strategy
It might seem a little tedious task to create a social media strategy from scratch but if you define your goal properly and set your parameters straight, the entire process may seem very much realistic and achievable.
An optimum goal should be Definite, Measurable, Attainable, Significant, and Apt.
For example, you can track some details like how many people follow or subscribe to your brand on social media over a month, or how much content do you publish weekly, etc.
If you begin with creating such little goals and plan your schedule accordingly, then the strategies will result well over time.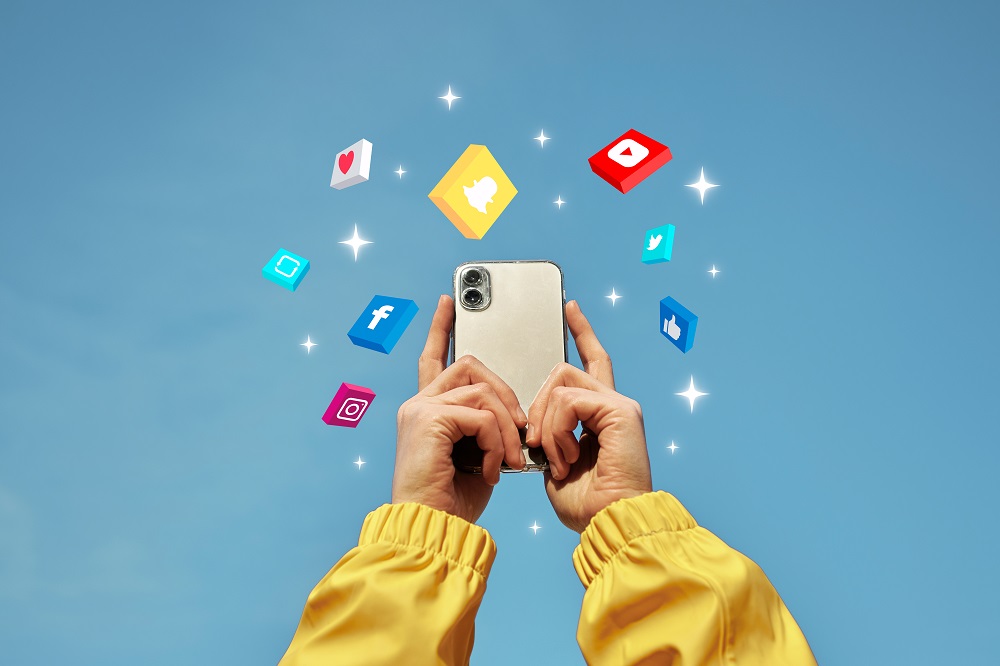 Choosing the right social media platform for yourself
Today, there are lots of social media platforms available on the internet. Every social media platform possesses a unique set of advantages and disadvantages. So going after the perfect and most effective social media platform, with the correct approach, for your business can boost up your social media game.
If you are not sure which platform to go after, here is a basic overview of some popular social media platforms.
1. Instagram
Whether you have to grow a community in the digital space or whether you have to market a new product that your company has launched, Instagram is your one-stop solution. Instagram is the perfect platform for showcasing your services and products in the digital world. Being a visual platform, Instagram turns out to be the perfect platform where you can develop and grow a community that loves your brand.
Moreover, Instagram has got plenty of e-commerce features that makes it very easy to convert your followers into customers or clients. It has got some amazing interactive tools that you can use through stories by conducting live streams, QnA sessions, polls, etc.
Also, you will find thousands of influencers on Instagram, ranging from fitness to education, sports to Bollywood, corporates to comedians. Lots of brands partner up with these creators or influencers to create sponsored content. These sponsored posts help businesses to spread the word about their product or service through popular media personalities. For example, popular YouTuber Bhuvan Bam promotes this brand called "Miwi" which manufactures headphones, earphones, and similar gadgets. This can be a great way for businesses to reach their relevant target audiences and potential new customers.
Also read – 8 Instagram Features Perfect for Small Businesses
2. Facebook
Facebook, is undoubtedly the most used social media site across the globe. It is an all-purpose platform that allows you to share photos, videos, informational pieces of content, and other updates about your brand. Moreover, like Instagram, Facebook has also got interesting e-commerce features and targeted advertising tools which makes it one of the strongest contenders among all the platforms.
Facebook has got audience from almost every type of age group and in huge numbers. This makes it easier for almost any brand to grow on Facebook using some proper plans and strategies.
3. Twitter
Twitter can be one of the most ideal platforms as far as business management is considered through social media. We all know that the platform allows sending short messages with a short word limit. With this, a company can share the recent news or announcements made or even links to articles or blog posts.
Twitter lets its users connect quickly in real-time. This makes sharing valuable information and updates quickly to a larger audience. This makes Twitter a great platform in today's times when things need to be done in a blink of an eye.
For example, various independent digital media houses use Twitter to share news updates over the globe through their short and crisp tweets.
4. YouTube
What's amazing and special about YouTube is that unlike most social platforms, it lets you share long videos having a huge maximum upload file size of 128GB.
YouTube gives full liberty and freedom to its users as far as the variety of content is concerned. From short 15 second clips to long 2 hour podcasts, from in-depth educational and informational videos to lifestyle videos and tutorials, one can post any type of content that is relevant to his business or YouTube channel. Thus, YouTube acts as a perfect platform for a lot of diverse content.
As compared to other social media platforms YouTube requires more time and energy, but it surely delivers a huge output that makes the difference. By properly implementing your content publishing strategies on YouTube, you can build a genuine audience to engage with
5. Pinterest
Pinterest is one of the platforms which offers an amazing visual experience. While browsing through the internet, you must have come across a lot of content in the feed that is from Pinterest. This proves the rich content that is available on this visual discovery platform.
There exists a "pin" option to the photos on Pinterest, which links the photos to the resource, product pages, and webpages. The pins are visually appealing and appealing and easily connect your content to your blog posts or pages that helps to redirect the audience.
6. LinkedIn
LinkedIn can turn out to be a great platform for you to build your network, level up your brand awareness game, and to garnering more new talent towards your business and your brand. You can make use of LinkedIn just like Twitter by sharing your company updates. You can also convey the information of your new product launches, post relevant blogs, articles, and also educate about the latest trends in the market.
LinkedIn has got over 722 million users worldwide and contains a ton of new engagement-driving features. No wonder that it can be one of the best digital platforms where you can implement your social media business strategies.
Also read – 10 LinkedIn Post Ideas you can try right now
7. Discord
Discord is one of the latest and one of the most interactive social media platforms on the internet. People all around the globe come together with their common likings and form communities. Brands can make use of this platform and create their community and engage with their target audience.
Defining Your Brand Voice
Your brand voice is what you can call your company's personality. It is like the way or mode of communication with your target audience. It differs from platform to platform.
Take Zomato for example. On Instagram, they not just post advertising content but also market their services with the help of the latest trends and memes. Anything that goes viral on the internet, the brand makes use of it and creates little posts that the audience can relate with.
Managing and Publishing Your Social Media Posts
Once you have defined your goals, chosen the optimum platforms to use, and developed your brand's unique and individual voice, it's time that you start creating and publishing relevant content.
You can first figure out what kind of content is relevant for your brand and also what your audience likes. As a busy small business owner, you can begin with a little informative content in a friendly and interactive manner.
Managing your audience and engaging with them can be a hell of a task if you are consistent and relevant enough with your content. So, it becomes very necessary to inculcate some productivity techniques and management schedules so that you deliver content effectively and consistently.
Tracking and Assessing Your Goals
Once you are done with executing all of the above strategies, it is time for tracking your goals. You have to monitor the analytics aspect of the strategies. This includes monitoring the number of people your post is reaching to, the way your audience is engaging with the content, etc. Assessing your goals gives you clear insight into what you are working with and how is your progress happening.
So that's it with managing your social media business strategies. Taking some time to figure out your goals in the digital space, defining the voice of your brand, and making use of the right platforms for your business helps a lot in creating a long-term successful strategy