New tools and platforms come and go rather quickly in the social media world. It's not a secret anymore that Pinterest is emerging as fourth most popular platform after Instagram, Facebook, and Twitter. This is one of the fastest-growing social networks and worth paying attention to.
Similar to Reddit and Tumblr, Pinterest is like a virtual bulletin or corkboard. It allows users to find and curate images and videos. Unlike other social media sites, the emphasis here is on discovery and curation of other people's shared content. On social media right now content with images gets 94% more views than content without.
This visual aspect of the website is one reason why it has captured the interest of so many professionals . From retailers to photographers and designers,all present their portfolio or product catalog here. Customers and users can say which products they love (shoes, clothes, furniture … you name it) and want to buy for themselves. Their friends or other users can further promote the endorsement by pinning the pictures to their boards.
This substantially un-tapped social resource could be the perfect place for you. You can showcase your brand and business to an engaged, niche marketplace that is ready to spend. There are some great opportunities in having your business on a platform generating over 500 million page views per month!
To launch Pinterest, it's easy to create a free Pinterest account, whether it's for personal or business use.
Getting started with your Pinterest Profile
Ready to start Pinning? Let's browse through all the steps to set up your Pinterest for personal, or Business profile!
To create a brand-new Pinterest for Business profile, just follow these steps:
If you have a personal profile, you need to log out of it before you can create a new account.
To use the Pinterest desktop app, click on the three dots on the top right-hand corner of the screen. Then select 'Log out'.
Next, go to Pinterest for Business on the webpage and click "Join as a Business".
Fill out details about your business and the person who will manage the account.
On Pinterest, there are two names you need to be aware of: your username and your account name. The URL will use your username of your Pinterest page (www.pinterest.com/username). However,it will not display the same name on your profile.
After finishing it, just read and accept Pinterest's Terms of Service and click Create Account.
Creating Pinterest Business Profile
Now if you want to switch to Pinterest for a Business account, it is super easy and fast!
First, log in to your profile.
Next, click on the three dots symbol on the top right-hand corner of your screen and select "Upgrade your account".
Fill out the information about your business and who will be manage your account. Following the completion of form, just click "Done".
After completing these steps, you shall see all the Pinterest for Business profile features like Pinterest Analytics and Pinterest Ads!
Choose your topic of interest:
Once you have signed in , choose your topics of interest so that Pinterest can make better suggestions for you.
Pick the topics you like, then click the blue "Follow People" button at the bottom of the page. You will then see some static images of people (and their Boards) that you are following, based on your selection .
Perfect Information flow as per your selected interests makes Pinterest very addictive.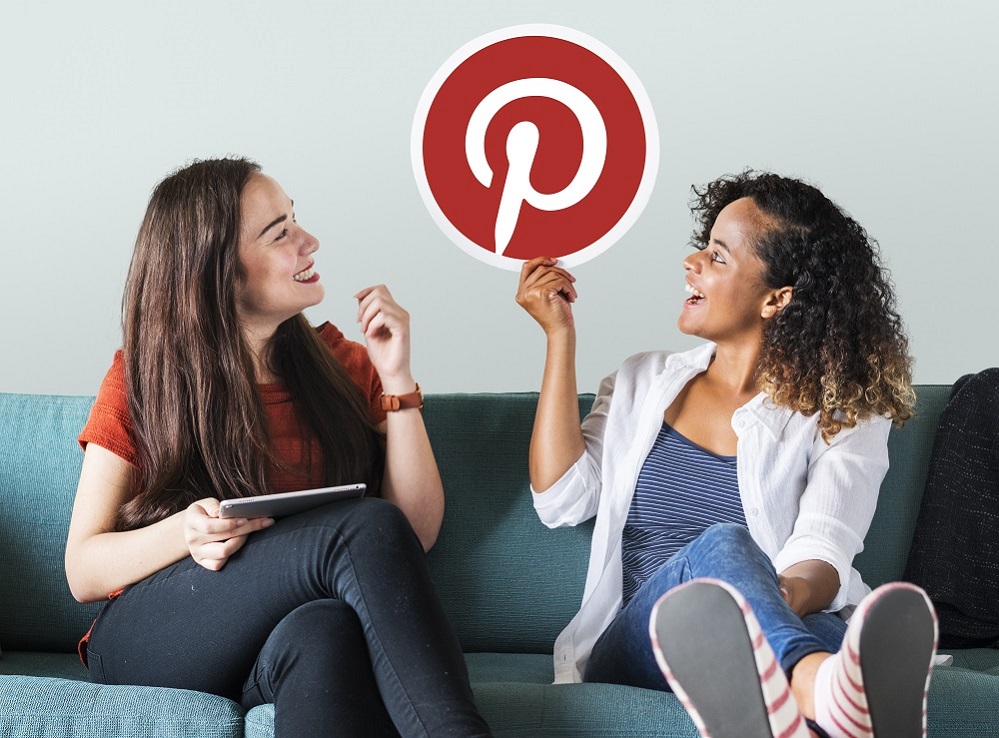 Upload an attractive profile picture:
Let me make this clear by saying your profile picture does not need to be an exceptional art form. But on a visual media like Pinterest, you might want something that catches attention. It must clearly demonstrate who you are, and stand out in the visual realm that is Pinterest. For businesses and professionals, company logos with solid colors tend to stand out better on Pinterest with their all-white background.
The key features that are impressive for Pinterest users are Pinterest's search, feed, boards, and pins.
Also read – How Brands Can Benefit Sales On Pinterest
Basics for a business account:
Like with anything else, if you do not have the right tools for the job—it is tough to be successful.
We recommend that you get comfortable with the platform as a user first. Then you may use that knowledge to work on your business presence. Luckily for you to access , a couple of free tools are here to improve your chances of success on Pinterest.
1. Install the pin it button (or save button) to your browser :
Pinterest offers a free integration with all online browsers. It will let you pin content to your page directly from any website. The "pin it" button makes it easy for you to curate content. It will also link that content directly to the source website, helping you avoid any possible problems.
2. Download the Pinterest app :
If you are an iPhone or Android user, the Pinterest app is a good choice. It lets you manage your page on-the-go, directly from your phone.
3. Use Pinterest's built-in analytics tool :
The analytics features are available on analytics.pinterest.com and on the Analytics link at the top. This tool tracks the growth of your profile and whoall are engaging with your pins. Check your analytics regularly to get a sense of what pins people are most interested in.
4. Make your Website "Pinnable" :
The Pinterest "Save" button is one of the best hacks for businesses to be discovered! If a customer likes something, they can hit the Save button and add it to their Pinterest account or boards. It means even more people can find your products on Pinterest. A button appears on an image on your site when a user hovers over it ,to assist pinning. They can now easily Pin that image to Pinterest without leaving your brand website.
5. Search-Friendly Captions :
Pinterest is like Google for beautiful images. Carefully crafted captions with key search terms are a must to make sure your pins show up in search results. Spend some time analyzing the keywords for your business,products and start including that term, or terms, in your Pin captions. It will help you rank higher in search results
Go Social
Begin with your own Boards and pin a bunch of niche specific images to them . So you can then begin the process of finding, connecting, and sharing with other Pinterest members.
You will find a search bar in the top left-hand corner of the Pinterest home page. Type a keyword that you are looking for and click the Enter key. You can refine your searches by selecting "Pins," "Boards," or "People."
You can follow individual boards, or follow all Boards from any Pinterest member . By following a Board, you can visit the Board any time to see and interact with any updates.
You can "Like" an individual image (or "Pin") using Pinterest or Facebook Like button at the side of page. You can tweet the Pin to your followers, email a link to your friends and even "Repin" an image . Anyone familiar with social media platforms,should have no problem finding their way around, and making the most out of Pinterest.
Conclusion
From the popularity it has gained so fast, Pinterest is the social buzz right now. It beautifully combines the popularity of images with social sharing. It is the perfect place to showcase your brand, business, and products . With all the hints and tips in this guide, set up a beautiful Pinterest account that appeals to your target audience.
Now you are all set to get busy pinning!