Isn't this a big question that has caused a lot of confusion since Instagram has moved away from a progressive feed?
Well in this blog post, we are going to share how the Instagram algorithm works for stories, posts, reels, IGTV videos, and the Explore pages.
Also, we'll be sharing a few tips by which you will be able to hack the ways so that you'll be benefited in your startups and business:
Table of Contents:
How the Instagram Algorithm works for Stories

How the Instagram Algorithm works for Feed Posts

How the Instagram Algorithm works for Reels and IGTV videos

How the Instagram Algorithm works for the Explore pages
The Instagram Algorithm in 2021
If anyone has spent some time on Instagram searching for some sort of work or just to have leisure time, you would have got to know how puzzling the algorithm works.
But once you get to know the logic, you will start making the strategies that will suit you and you can achieve success in your business.

So be ready to know about the Instagram algorithm in 2021. Here is everything to be curious about:

How the Instagram Algorithm works for Stories
Have you ever wondered how Instagram stories work? If not then let me tell you… So Instagram stories that appear at the start of your feed are from the accounts that you engage the most through your likes, comments, story views, or DMs.
The algorithm also focuses on timelines that make it possible to show the latest stories on your feed from your favorite account.
And the best part is if you are engaging with a particular account, their account stories will automatically bump on your feed whether you have seen the other stories of the other account.
From this, we can interpret to consistently post Instagram Stories.
And by posting the stories regularly you can have a good chance of reaching viewers as they will browse the stories regularly and hence the more views you receive the higher is your ranking.
So this is one of the chances to increase your rankings.
Now we have a new good update ie. You can schedule Instagram Stories with Pinefeed – so you never miss a chance to connect with the audience again!

With Pinefeed, you can also storyboard your content, add links or captions, and even collaborate with your team to plan and schedule Instagram Stories, with the help of PCs.
NOTE: You will receive a mobile notification along with your pre-planned image, links, and captions when it's time to post.
So now you can post the stories happily!!

How the Instagram Algorithm works for Feed Posts
6 key factors influence the Instagram algorithm for feed posts. They are:
Interest

Relationship

Timeliness

Frequency

Following

Usage
1. INTEREST
The most important factor is INTEREST. Your Instagram feed will show you the post which you liked or commented on. You must be wondering how is it possible? So the answer is the Instagram Algorithm makes a note of the things that you are interested in. The more the Instagram algorithm thinks you will like a post, the more it will show on your feed.

So, Instagram is a combination of all your Instagram behaviors you have been doing. The accounts you interact with, the post you liked, the photos you're tagged in, and the photos you like, share, and comment on.
This is why showing on Instagram is quite important.
TIP: Use Pinefeed to plan and schedule your Instagram post, captions, and of course hashtags in advance so you can be more consistent with your posting strategy.
This will save you time and you'll have a post ready to go live on your feed.
2. RELATIONSHIP
The algorithm of Instagram wants to prioritize the posts from your family, friends, and accounts of people for whom you care about.
So Instagram shows you whatever you want, the algorithm uses your interactions, to sum up together who is close to you.
Thomas Dimson, a software engineer on Instagram. He shared how Instagram could figure out who you care for the most, which is based on how you use the app:
People whom you DM(Direct Message).

People whose profile you search.

People with whom you have met and you know them in real life.

People whose content you like (may include live videos and stories).
It can try to calculate this relationship and your interest level as soon as you stalk someone by serving you their content and monitoring how you engage with it.
3. TIMELINES
The algorithm not only pays attention to how much engagement your Instagram posts get, but it also shows how long ago you have posted pictures on your profile.
Instagram's Algorithm also looks for when you posted, because it always wants to serve you the best version of itself.
By finding the best time to post on Instagram, you can hack the algorithm to increase your search and to get more likes and followers.
And if you upload something when your friends and followers are most active and online, you give yourself a better chance to get more likes and comments.
TIP: Use the pinefeed to Upload feature to automatically calculate your seven top posting times based on how much engagement your posts have attained historically!
As this feature is built into pine Instagram Scheduler, it is super easy to find out when you should post your uploads to get maximum engagement.
4. FREQUENCY
Can you recall how many times you open your Instagram app per day?
If you are a frequent scroller, your feed will look more chronological, as Instagram tries to show the best posts from your last visit.
But if you use Instagram for sufficient duration then your feed will be sorted into what Instagram thinks you might like, instead of a chronology of your previous visit to the app.
5. FOLLOWING
How many people do you follow on Instagram? If you follow more people, then Instagram has more options to choose from, so you will not be able to view all of the posts from everyone's account.
It could result in the systematic removal of inactive or ghost followers.
If a large percent of your following on Instagram is inactive, they might cause more harm than good to your account's algorithmic ranking.
Following is also one of the unique factors that follow the Instagram Algorithm. To get a good ranking you should somehow manage to get a good number of followers. So to gain followers you should post good and valuable content on your feed so that users can have a good interest in your posts.
6. USAGE
If you are a frequent visitor to Instagram, you can even run out of new content to explore. Once this happens, the algorithm will serve you with suggested content from new accounts based on your previous interactions.
However, if you only spend a few minutes on the app per day, then you will just get the day's highlights from the algorithm.
How The Instagram Algorithm Works on The Explore Page
Overall the explore page and feed algorithm are quite similar, that is they both show the content that Instagram thinks you'll be interested in as a visitor, based on your prior interactions.

Although your Instagram feed will be created by the content from accounts you already follow, whereas the explore feed will contain almost entirely content from new accounts and which might be liked by you.
The explore pages are constantly evolving, with new topic categories and more advanced search functionalities that are being introduced all the time.
For example, you can search by keywords and by hashtags to discover feeds of the relevant content of what you should know about Instagram algorithms.
This tells us that exploring page algorithms takes into account way more than just the tags on the posts, such as the visual content and words in your caption.
Fortunately, getting posts onto the Instagram Explore page is not as hard as you think.
The only motive of the explore page is to serve people the best and relevant content. So by continuously sharing some great content with strong and attractive captions and amazing hashtags, you are contributing towards your explorer page ranking.
For hashtags search results, Instagram prioritizes top-performing posts. These posts have been selected based on engagements ie. how many likes and comments the posts had received and also for the competition of the hashtags. Search results for every user will be the same for searching a specific hashtag, while the main explore page is made to your interests.
TIP: If you are looking to get on the Instagram explore page, it is more important than to focus on your ideal topics and use hashtags to categorize your posts.
As we know IGTV videos and Reels are the most trendings on Instagram so we need to know about its algorithm. The algorithm prioritizes content from the accounts with which you interact the most and to the type of posts you are engaged with.
Besides the home feed, Instagram suggests IGTV videos and reels in exploring pages as well as in the new reels tab. This is also based on a machine learning model and what Instagram thinks you will like.
So now the question arises how can your IGTV videos and reels get the chance to be seen by a new audience? Here is a simple trick to give them as much help as possible.
If you want more people to see your IGTV video you can also make a promo video of up to 1min and the audience will be curious to know the rest of the story. We are doing this to increase initial exposure and to provide a positive signal to the algorithm.
Now let's talk about Instagram reels. People mostly love to watch reels. So here we are going to talk about Instagram reels.
Always share the reels to your main Instagram feed and you should also include several hashtags to boost their discovery.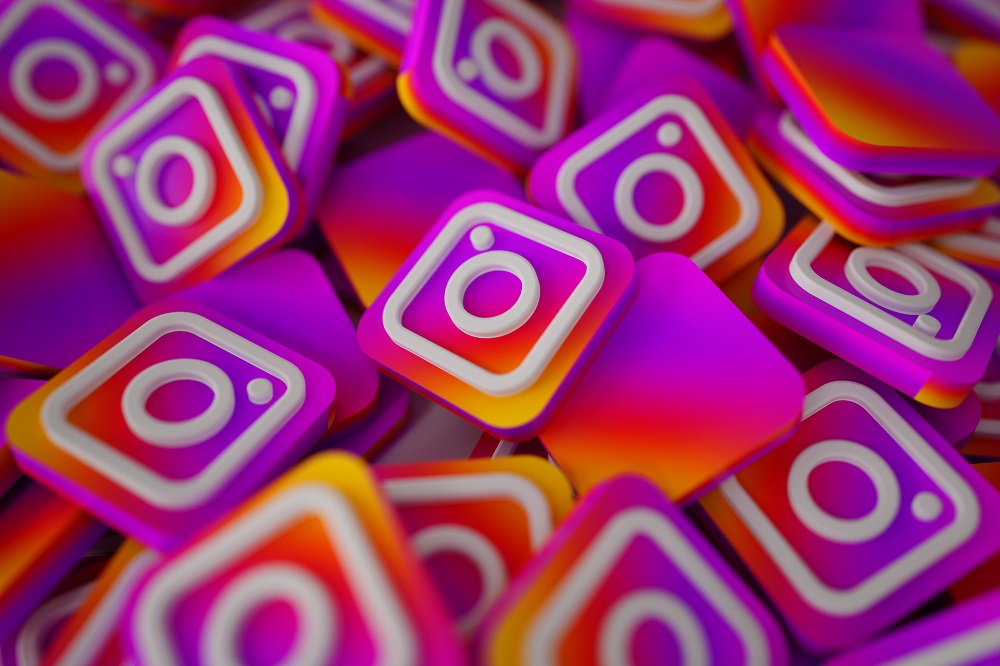 7 Ways to Improve your ranking with the Instagram Algorithm
If you want to improve your ranking through Instagram Algorithm, the best thing you could do is to drive as many interactions as possible ie. likes, comments, saves, shares, and of course DM's.
And by doing all this the existing community will find your content on their Instagram feed. Then you will find that your content is being surfaced by many new audiences. Not only that if the audience will like your content they will even follow your page and send your page to their friends, relatives, and close ones. This will for sure increase the ranking of your Instagram feed.
So presenting for you the 7 ways to improve your Instagram Algorithm ranking and to reach new audiences.
Embrace Instagram Latest Features:
Are you looking for a fast track way to gain favor with the Instagram algorithm?
No doubt Instagram will always give you the latest features. That is needed to raise your Instagram followers as well as your ranking. This feature is a helping hand to seek attention and is indeed a good idea to go to the latest trend and of course take advantage of this extra-helpful feature.

Also read – 8 Instagram Features You Must Try
Encourage more attention with Instagram stories sticker:
It is one of the most unimaginable features on Instagram to raise your ranking and to gain the audience's interest- The more Interaction from your Instagram feed, the higher will be the boost Instagram.
You can find a lot of Instagram stickers but the attention goes to the poll, emoji slider, and question stickers. The two stickers that can gain attention and work for business and brand are poll stickers and emoji stickers.
There is one disadvantage in question stickers i.e. they may not be as quick to take part in, they are only good in getting genuine interest with the audience i.e. no doubt highly valuable for Instagram Algorithms.
Stickers may attract viewers to read your content as it will create interest in the mind of readers.
Drive Conversations with Engaging Captions and Comments
It is confirmed by Instagram that comments are very important when we talk about feed ranking. Hence it's a great idea to encourage as many comments as possible for your posts.
One best way to do so is by writing good and attractive captions that will seek attention to your posts.
As Entrepreneur Elise Darma mentions in How to Write Engaging Instagram Captions workshop.
This is very simple as in to ask your followers to share their thoughts or feelings or tag a friend in the comment section, double-tap if you agree on your posts.
Optimize Your Hashtag Strategy
The best way to reach people is by adding hashtags as many as you can, which simply means more and more views for Algorithms to take into account.
And by giving a good hashtag you won't just reach good people but you will also reach the relevant people for your business that are more likely to be engaged with your content.
A way to discover new hashtags for your brand is by using Pinefeed's hashtag Suggestions feature.
It is an automatic process by searching for hashtags that will provide you with relevant hashtags you have been using in your posts.
The method of getting a suitable hashtag is that you just have to know one relevant hashtag and put it into hashtag suggestion and hit suggest and that feature will automatically generate thirty more hashtags that are sorted by relevance.
Once you found the good hashtags for your brand, you can make use of pinefeed saved captions to add them to your posts.
Cross-Promote your Instagram content
If you are searching for a quick and easy way to gain attention from the users cross-promoting your Instagram content is the best place to start. As you know that Instagram has grown so much and it has several channels which you can share with your friends and close ones: IGTV, stories, feed, and Reels.
All thanks to these different publishing channels, you can utilize them to drive different audiences to your recent uploads and the best part is you can take an idea from other accounts for your captions and other contents. But do not copy the content of that particular user exactly.
Previously we depended only on the Internet but now there are a number of resources from which you can take help.
This is as simple as sharing videos of IGTV to your feed or even adding a post to your stories with a GIF of "tap here".
Keep On Top of your DM's
DM stands for Direct Message and is one of the strongest ways of engaging indicators for the Instagram algorithm. DMs are no less than likes and comments. You might have noticed that the accounts to who you DM are often bumped to your Instagram stories feed. This is how Instagram Algorithm is doing its best to serve you the content which you might like to watch.
Another way of taking advantage of this is regularly inviting your audience to DM you with some sort of particular question or feedback. And also by encouraging quick emoji reactions
TIP: Set up Instagram quick replies to answer your DM queries which are most common at the touch of a button.
Use Instagram Analytics to see what is working:
The most reliable way to take on the Instagram algorithm is by tracking and monitoring how your content is performing on Instagram.
You must have a good understanding of what is working and what is not working as it will help you to come up with a finely tuned marketing plan. Hence, saving your time and effort in the long run.
Your Instagram analytics allows you to find which photos, videos, and stories performed the best. There are also tracking-key metrics that help you to understand how your content performs over time.
Do you want to know the easiest way to do so? Pinefeed fully integrated analytics dashboard.
With Pinefeed analytics you can easily and quickly see which content is performing the best. And also you can calculate your engagement rates and also monitor your key metrics.
Whatever strategy you have selected to focus on to improve your algorithm in 2021, the most important way is to keep interacting with your users and audiences because if they will like your content then they will support you by liking and commenting on your posts. So, the better your Instagram feed looks the more are the chances to increase your ranking and hence making you achieve success in your brand and business.
Another way is to build a friendly and genuine relationship with your users. It is one of the most powerful ways to hack the algorithm and it will work amazingly for your brand also.
We should also keep that in mind that there should be no negativity while posting on your feed or it should not hurt the sentiments of other people.
Make sure that while posting you should not copy the content from other accounts as it is violating the rules and can have a bad impression on your followers if they will find it out. Try to upload the content that is trending. Also, make your feed a friendly environment so that users will interact with you easily in no time.
Not only this Instagram Algorithm respects our privacy as if we change the settings of our account to be private, but no unknown person could also stalk us and see our private information that we have allowed to be viewed by our friends
I hope you will take the advantage of all the seven steps mentioned above to improve your Instagram ranking and also understand the strategy of how the Instagram algorithm works for stories, reels, IGTV videos, and posts.