Social Media is a fast, changing-every-minute platform where everything you see progresses rapidly.Trends change, and along with that, the ability to express yourself evolves too. There's a variety of effects, filters, Instagram features which can allow you to present yourself in a hundred different ways.
Social media platforms have become so advanced that it's become hard to keep up with everything that is happening and in trend today.
But, this acts as an advantage for brands and creators. They have an edge as these new and unique trends let them present their brand in several different ways.
With everything fresh coming up every hour, it becomes a bit difficult for them to keep up. It is hard to know what is happening and which trend is prevailing every minute.
To make it simpler, we would love to assist you. Here are some little known marketing tricks which would help brands to create a fun presence on Instagram and let them stay ahead with the times.
If you employ these tips for your Instagram, you will be sure to have a strong brand presence for your social media, and your brand will be under utmost limelight.
You might be familiar with these, but if there are some Instagram features you are not aware of, it is best to make use of it at the earliest!
1. Instagram Story Countdown Sticker
To adjust a countdown sticker, you set a future date, and the timer will automatically start counting down.
Do you have an exciting launch coming up?
Maybe a fun giveaway?
Or an interesting live video that your followers should not miss at any cost?
Setting a timer is the way to go!
Brands and marketers have seen wonders happening with their brand after making use of Instagram stories.
Make sure to make your Instagram stories interactive and engaging, and your brand is going to shoot up.
2. Make Good Use of Polls
People love when brands hear their choices or opinions. Introducing the poll feature is now famously used not only by usual users, but brands and creators use it too.
The poll lets you choose between two options, and once you select, you will be able to see the results instantly.
The poll option lets brands know what their followers prefer, and what they would like more.
Brands have benefitted off this feature, and more and more people are putting this to use!
3. Creating a custom filter for your brand
These days brands are using AR filters (Augmented Reality), so their followers can try new stuff!
We all have tried filters at some point, and now with brands launching new filters in their name, it is a definite plus for them. It's now simple to create a filter of your own with the tools available on Instagram.
Several brands have tried filters, and it has been a fun ride for them!
Various football clubs have introduced personalized filters so that fan can show their support by using those.
Famous cosmetic brands have made lipstick filters of different colours.
Disney introduced a Mickey and a Minnie filter with ears.
If you create a filter that gains popularity among your followers, your brand might experience heightened promotion as well as keep your followers interested.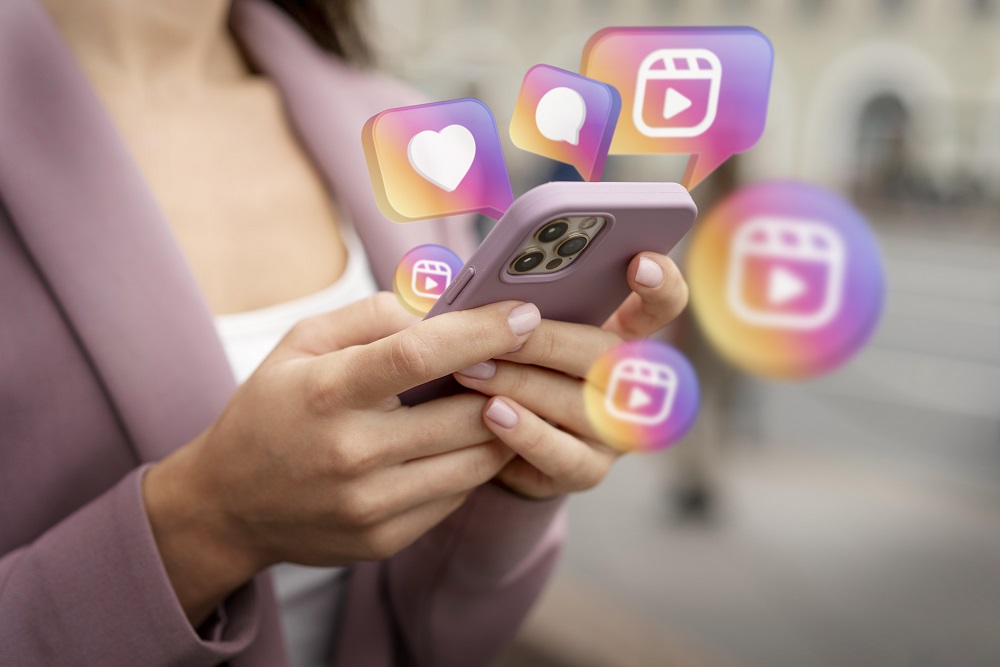 4. Adding ALT Text
Alt is a thoughtful feature which extends the audience reach by making the visually impaired understand your posts.
Alt Text understands and identifies images, and in today's time, it incorporates the text in social media posts. It helps in describing the pictures to people who cannot see.
While you are uploading an image on Instagram, tap the Advanced Settings section. Select the Write Alt Text; add the desired text and select Save.
It is also possible to caption stories and video content. Doing this increases the flow for marketers as well as the accessibility. 
5. 'Close Friends' List
It's a good feeling when you someone adds you to their Close Friends list. A lot of people have been using it, but what about brands?
A bit tricky, but can be created for specific customers or a particular group of people.
If you have certain information that is suitable for a specific set of people, the list will come in handy.
If you can think of making another use for this list, even better!
Also read – 8 Fun Things To Try On Instagram
6. Branded Content Or Influencer Marketing Tactics
If your business has a brand influencer and they are wearing your product or endorsing it, you can use that content as a part of your brand advertisement mix.
If an influencer is wearing your brand, you can use the post and pay for advertising for that post to get a higher reach.
This feature is enabled when the creator allows promotion through their advanced settings. The business will be able to view the post in their Ads Manager and run that add through posts and stories.
7. Hiding Your Hashtags
We're all aware of how hashtags can boost discoverability by simply putting content into well-defined categories. It is not only on Instagram but all over social media hashtags are a useful way to segment categories.
Especially when you are promoting or dealing with your brand, you will want to use loads of hashtags. But considering that, you would also like to keep your captions neat.
Handling this is easy.
You must have heard of the first comment.
Instead of putting your hashtags in the caption, just put them in the first comment. This way, your post will look not so clustered with a neat finish.
Brands also use hashtags in their stories.
Again, if the hashtags don't vibe with your aesthetic story look, you can hide that with another sticker on the top.
This way, you can use many hashtags as you want, hidden behind a single sticker.
8. Donate Sticker
There are plenty of cool and fun stickers which Instagram offers. From the polls to the music option, there are a lot of alternatives.
Instagram is at the top of its game when it's about fun, but it also doesn't hold back when it comes to serious topics.
Instagram has a donate sticker which you can add to your story, and it will list several non-profit organizations.
Once you select an organization and set up the Fundraiser name, you can post, and anyone viewing your story will be able to donate.
If you need your brand to expand its social influence, you could try these options available to make changes.
Once you start, you will notice the slight differences yourself!
So go ahead, open Instagram, and try something fun.