Ready for some 2021 social media strategies to fuel your social media game? We know you are, which is why we are here to help you out.
With 2020 behind us, we cannot forget the impact it had in our lives. Not to mention the difficult times faced by local businesses and multinational companies. The same went for influencers and creators, much like a domino falling over.
Today we are here to help you put aside your past problems and give you a head start on your social media strategy planning. Don't worry, we got you covered for the next 12 months and hopefully furthermore.

Social media prediction #1 :
Video content will be king. (again)
Video content has always been the jewel of social media. Contents in video formats tend to do better than their picture counterparts. 2020 became a year where video content on social media platforms saw a different take. With everyone stuck in quarantine, video content easily became the most accessible entertainment content online. Instagram reels, tik tok even YouTube all saw their fair share of growth as people turned to more online video content to kill time. Making use of platforms that offer video content to boost your reach to a wider audience has never been more significant than before. Creating eye catching content on these platforms will provide you with better opportunities to grow and engage with your audience.
One thing to keep in mind when creating video content is to utilize your platforms for your target audience.
If you are concentrated more on expanding your younger audience, then platforms like tik tok, Instagram and other similar platforms are your best bet. If you are already prominent in these platforms, then think of ways to create unique content targeted for your Gen Z audience. Platforms like Instagram have features like IGTV and insta reels which you can utilize to create content that is unique and engaging.
If you are new to the "creating video content" idea and confused about how to make video content for multiple platforms don't worry. You can repurpose your content for different platforms. Essentially giving you double the exposure at minimum effort. Many content creators don't bother on making different content for different platforms. Many at times they just repurpose their content across different platforms. You can post the same content on different platforms as long as the original content is unique. Instagram reels saw a massive growth in 2020 given the fact that the feature was fairly new. Utilizing your time and effort into Instagram reels can help you boost your content to a larger audience.
If you are still waiting to try out the Instagram reels feature, it is high time you did. The fact that Instagram is giving this new feature a lot of importance itself shows how well the feature is performing in social media. If you want to create more content but confused about where to start, I say you try out reels as it is fairly easy to use and worth the effort.

Social media prediction #2 :
Social shopping will be (is) the new norm.
Who would have thought 10 years ago that e-commerce would be the new way of life. Even before the pandemic struck, e-commerce was a booming branch of social media. But with some major changes of lifestyle, e-commerce and trade has not seen better days.
With platforms like Instagram adding features like Instagram reels shopping and Instagram live shopping and even tik tok's partnership with Shopify, online shopping is booming. Social media giants have jumped into the action of e-commerce. (smart move from their side I say) Soon enough, just like how mainstream online shopping became more prominent, social media shopping will also see a boom in their services. Consumers will eventually feel more comfortable shopping on social media platforms. This is news for small businesses as well, as they no longer need to depend on mainstream online shopping platforms to show and sell their products. This means more revenue and exposure for them.
A little effort put in now will save you time, effort and money. What was once a long procedure starting from discovering your content online and ending on your website or online store is not relevant anymore. Customers can find your products online and place their orders right away. No need to visit a second website or go through another platform to place the order. Everything under one platform. This is more convenient for the customer and convenience and satisfaction of your customer is the key to boosting your business.
Having shoppable posts and engaging content all can contribute to building a loyal customer base online.
If you are an e-commerce brand or even planning on branching on to becoming an e-commerce brand, then now is the time to expand your trade more via social media.
Social media predictions #3 :
Brands with purpose will go viral
A little different from our usual strategies and predictions, but one which we are confident about. Brands and businesses that focus on social, environmental or ethical responsibilities will see a boom in their audience and customers.
2020 was a difficult year and saw many sparks of uprising especially on online platforms. People saw social media as a platform to raise their voice and speak out for themselves. Luckily many brands came for their aid as well.
While it was high time that social media saw such a change, we believe that this is just the beginning. (hopefully) More and more brands will come into the limelight in support of people and help bring about a new change in the industry and social media together.
Brands need to support and engage with their audience more to create a more loyal audience. To do that just creating unique content isn't enough, at least not anymore. To create a connection with your audience, you must think from their perspective and support them in their fights, whether it be environmental or social reasons. This will help them create a connection with your brand which in turn will help your brand in the long run. This is especially true if you are targeting a younger audience as these topics are more concerning and sensitive to them.
A few of the topics that received importance in these past times are topics like :
LGBTQ+ rights. A huge percentage of the Gen Z population think that LGBTQ have equal rights in things like adopting a child or legal marriage.

Diversity : A large number of the younger generation feel ethnic diversity is important to improve society. They want things like racism and religious divisions to be a thing of the past. We could not agree more.

Social and environmental responsibility : More and more youngsters are interested in purchasing items from brands that are considerate about the environment and animal abuse.
If you want to improve your business in 2021, then start thinking strategically and improve your content and support a movement or cause through your brand.
Social media prediction #4 :
Conversations on corporate responsibility will continue, especially on LinkedIn
Just like how 2020 was the year for many changes in social media it was also a period of change for brands. Many brands had to stop and rethink their social media strategy and plan of approach.
Transparency and privacy is an important aspect of social media especially if you want to have a loyal customer following on social media sites. We believe that more companies and brands will come forward and take up initiatives to better represent their brand, community and mission.
Keeping your customers and followers updated through different methods is going to be crucial for your brand's growth. For example if you are a clothing brand, then your support against animal abuse and not using animal raw materials to make your clothing can have a positive impact on people. Similarly every responsible decision you take for your brand will improve your image and will also attract a more loyal customer base for your brand.
Having transparency in your brand is gonna help you in 2021 and in the future. People no more simply buy what they want. They prefer a brand that is more likely to support a cause which makes them feel more close to the brand and concerned about the society.
With this change in corporate culture, don't be surprised to see more brands inclined towards more transparent and socially responsible policy changes.
Social media site LinkedIn is a good place to start off if you want to change your approach towards your customers. You can start expressing your brand policies and connect better with your audience on such platforms.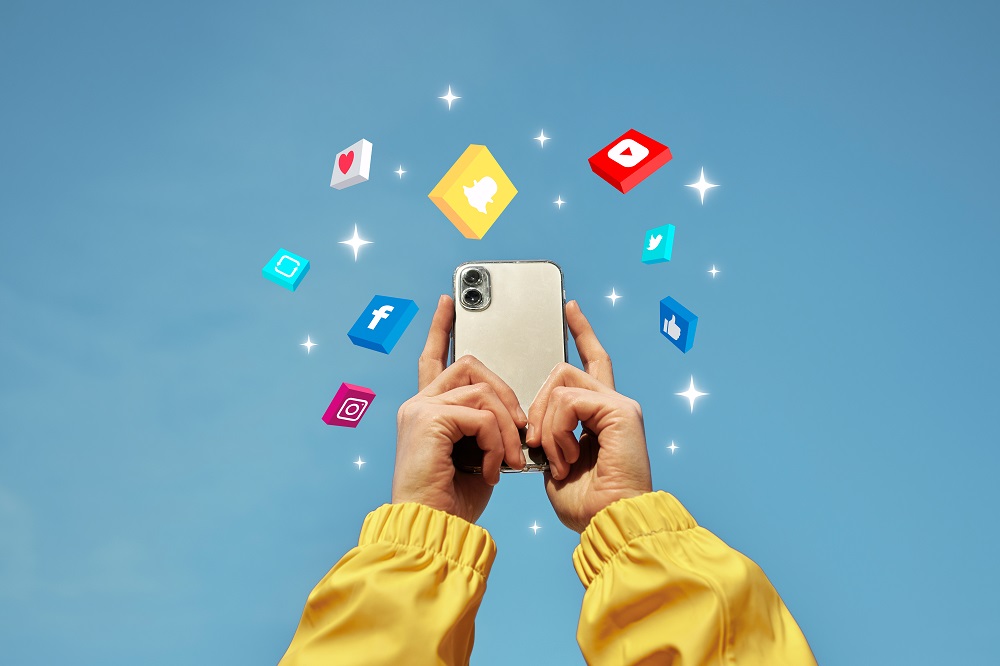 Also read – 25 Social Media Content Ideas To Level Up Your Strategy
Social media predictions #5 :
Educational posts will continue to be big engagement drivers
Posting educational content can attract a lot of attention on social media sites. Especially on topics that interest certain people. Don't worry, you don't have to post huge textbooks on your Instagram story to gain followers. Small content that is educational and can also help out people in their day to day life is more than enough. Make sure to make the content as catchy and engaging as possible. Try to keep the post short as smaller posts are more likely to be read completely by the person reading.
Even making posts on DIY hacks or cooking hacks can be really helpful for your page to grow. People on social media prefer educational content that they are more likely to use rather than plain old educational content that benefits no one.
Social media platforms like Instagram have launched features like Instagram guides to help share content on Instagram. This feature which was only available for a few creators is now available for everyone.
With the help of this new feature you can give your followers many tips and tricks on how to perform various tasks.
Brands and creators alike are making use of this feature to connect better with their follower base.
There are other apps and sites like Canva and Over to help you with design templates for educational posts on social media.

Social media predictions #6 :
Meme culture is the new culture
Anyone who is active on social media sites, especially the younger generation love to see memes and similar posts. Over the years, memes have also changed in the course of time. What was once made for pure entertainment purposes can now also be used for criticism and giving feedback all in a funny format. Funny images and posts always manage to catch the attention of people. When mixed with satire or criticism, it is something that can have a more impact on people.
Memes are now also used by brands strategically to involve people more and grow their brand. Memes are also more likely to be shared around and gain more popularity. Spending some time and effort to create original meme posts can help your brand gain more popularity online and might even go viral.

Social media predictions #7 :
Stories content is gonna spread like wildfire on all social media platforms.
Remember when stories were first introduced on Instagram in 2016? That was a long time back. When Instagram first released the story feature, around 150 million people used the feature in the first year.
Now things are different, around 500 million people use Instagram stories everyday. Also the story feature is no more only for Instagram either. Many social media platforms have a story feature or something similar to use. Even the video giants YouTube offer story features to creators with over 10k subscribers. No matter what kind of platform you are on, stories have become a huge part of their success. LinkedIn, Pinterest, Twitter even Spotify all have their own features that act like a story format. If this isn't a clear sign of the rising popularity of story formats, we don't know what is.
As a brand, what now? Start utilizing your time in creating engaging posts in story format. Don't forget to repurpose your content across multiple platforms for more exposure with less work. Work smart rather than work hard.
Social media predictions #8 :
Influencer marketing on TikTok will become a key channel for brands
Instagram was the Big Bang that created brand ambassadors and brought about the idea of paid partnerships. This year, expect more platforms like TikTok and Pinterest to engage in paid partnership programs.
Creators on TikTok receive millions of views per video, so making use of such platforms to expand your reach should come without saying.
Making use of brand partnerships is more viable and less expensive than paying for ads on such sites. Also making use of creators to showcase your brand will let people feel more connected to the brand rather than just simply watching a paid ad on a platform.
If you are new to social media partnership, then we recommend you start small. Reach out to local creators with a high following and start with small partnership deals. Start small, even a small DM or conversation can go a long way, but don't forget to start before it is too late. Content and entertainment can change on social media platforms, when a trend or strategy is available, make sure to make full use of it. Instagram started the story feature back in 2016. Even though many other platforms copied the same feature eventually, Instagram is still the king of social media stories. When something new comes up that looks promising, make sure to check it out and see if it works for your brand.
Social media predictions #9 :
Go Live or Go Home
Whether it be Zoom, IGTV and instagram lives, we can agree that 2020 was the year for live events. Virtual events in itself are a different feel. What is better? A live virtual event. With this year, there will be a rise in live virtual events. Live content is going to be more prominent in our feeds. Investing your time in such live virtual events is a good way to gain a loyal following. Live content brings about new ways to connect and communicate with people. Something not every person is able to do.
If you are rather new to social media and do not have a huge following, it is fine, you don't need 100 million followers to have a successful live session with your followers. Start small and then grow through constant work. Using live events to host talks, podcasts or even hosting a game session can all work to improve your follower base.

Are you guys still here? Wonderful, we have just the thing for you,
bonus content : The use of data storytelling on social media
Data storytelling, yes you heard us. This one is here to stay.
More and more brands are moving towards data storytelling online. This helps with bringing their audience together and also reaches large audiences. If you haven't thought about it yet, we say you give it a thought. The early bird catches the worm.
Make sure to invest time in any step you take. Try out every new feature that comes out on social media. Repurpose content on multiple sites to save time and effort, but increase coverage at the same time.