Social media seems to be saturated with all types of content these days. You take any topic and there will be hundreds if not thousands of people using similar formats for similar topics. Staying relevant and creating unique social media content online can sometimes be a difficult task. If you have trouble coming up with new and exciting ideas for your social media, don't you worry, because today we will show you 25 content ideas that you can use to stay ahead in your social media life.
#1: User-Generated Content (UGC)
UGC short for user-generated content is perfect for both creating unique content and creating an engaging audience for your social media. It also helps in attracting more followers and increases the chances of your followers becoming customers. UGC makes use of content posted by your followers and shares them on your own social media pages. This trend is more often found in social media sites like Instagram. One thing to keep in mind is that UGC doesn't always mean posting any content from anybody. To bring about the best results we recommend you create a hashtag for the company and utilize posts that use the tag. Also, it will be better to post the best content from your followers instead of choosing everyone to filter through quality. This method is used by many famous brands like Airbnb, Hershel etc. to create a more engaging audience.
#2: Share Company News
Ever got featured in the news? If not, then why not do it now? Sharing your achievements on the news will increase your brand reputation. If gives the feeling to your audience that your brand is relevant and reliable. And there is never bad publicity.
#3: Blog Posts
Internet blogs are a sensation to online readers. With the expansion of the internet, people are always looking up stuff online. If you can provide them with a post answering their questions, it would do great for your brand. You can share blog post links to your audience and create potential customers. Posting on Instagram and sharing a direct link to your preferred blog post can attract more people to your product. Social media apps like Instagram are perfect for sharing such kind of links due to the heavy traffic they receive daily.
#4: Instagram Reels
A relatively new feature added to the social media app Instagram. But this feature is already an obsession among social media users. Instagram reels help you capture short 15 second videos and add music to the same. This feature gives off some Tik Tok vibes, to be honest. Nevertheless, they are widely used by everyone using the social media platform.
#5: Share Stock Photos
Whether it be adding engaging images or discovering innovative photos for your brand, browsing through high-quality stock photos can help. Using stock photos is helpful when you want to add a catchy caption or want the words to be more attractive than the image itself.
#6: Community Spotlights
These functions are similar to the UGC method we mentioned above. Highlighting members of your community is a great way to improve trust among your audience. This will also help them become more engaged with your brand. Sharing the spotlight with your audience will give them a positive vibe and give them a sense of loyalty to the brand as well.
#7: Employee Spotlights
The key to growing a successful brand or company is not just having satisfied customers, but having satisfied employees as well. Sometimes sharing the spotlight with the people behind the scenes can help your customers relate better to the company. This will also make your employees more loyal and reduce employee turnover rates. Companies like Uber and other brands frequently shout out their employees on social media to boost their confidence.
#8: Product Shots
Product photos share what your brand has to offer better than your product description. As a reason share product photos that stand out. Instead of using usual generic photos, think outside the box. Try to make your product as attractive and attention as worthy as possible. What catches the eye will catch the mind. For this make sure your photos are aesthetically pleasing. The background and colour scheme should match your product and complement each other.
#9: Behind the scenes content
People are always curious about how brands function. You can satisfy their curiosity and make it a marketing strategy at the same time. Consumers tend to prefer brands that are more transparent in their functioning. Sharing images or videos of inner workings can build more trust among them and make them more inclined towards your brand. Also, these ideas make for great social media content as well.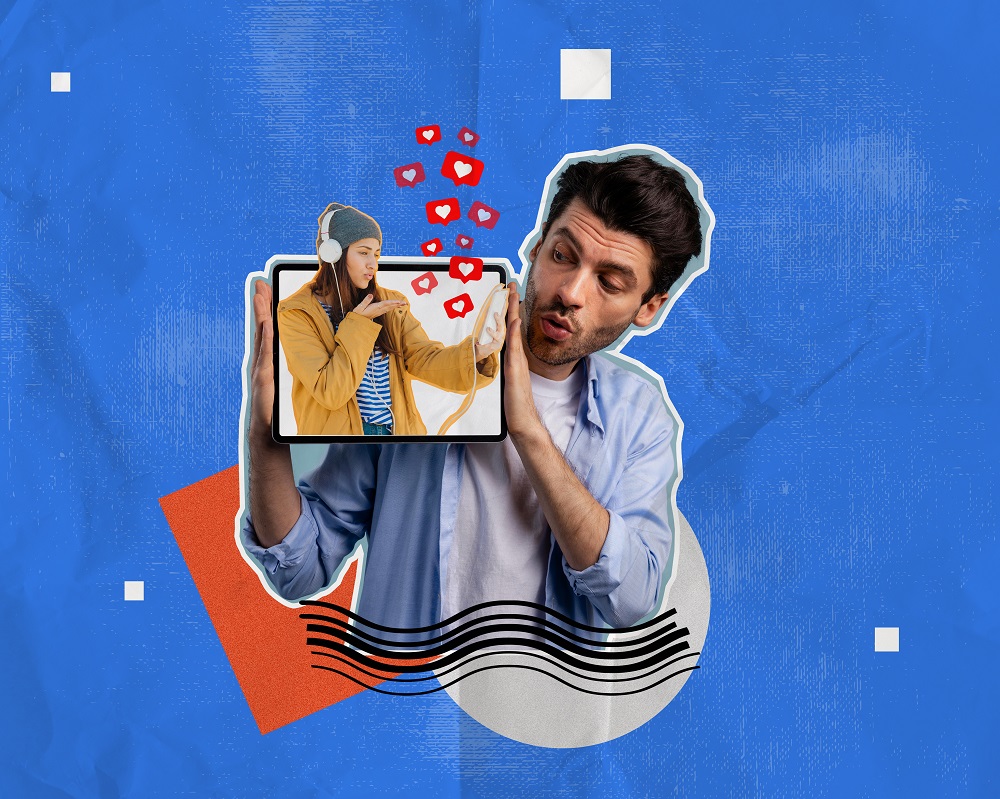 #10: Celebrate Holidays
Every day can be made the most out of. Whether it be a lovely valentines day or an international coffee day. You can share posts sharing your thoughts or images on these occasions. Make sure to relate your brand to these holidays and functions. Again, these are all social media content ideas that are many at times overlooked by brands.
#11: Create your own game or challenge
Starting social media "games" or "challenges" is nothing new to platforms like Instagram and Tik Tok. These ideas are perfect to engage large audiences with your brand and also stay relevant online. Nevertheless, they are fun for the audience as well and give them a feeling of being engaged with the brand.
#12: Audiograms
Podcasts are becoming as popular as Youtube videos. The podcast is becoming more and more relevant among social media trends. Something you can do is take small verses from these podcasts and convert them into beautiful audiograms for your social media. Even if your brand or company doesn't do a podcast, YouTube videos will do the trick as well. You can cut out small audio snippets from these videos and turn them into audiograms as well. A more innovative way to level up your social media content strategy.
# 13: Testimonials
People are always looking for assurance. Whether it be trying out a new product or switching to a new brand itself. Testimonials help you with the task of building customer trust by sharing their own experiences and stories with others. Many big brands frequently share their customer success stories or experiences using their product as a way to assure the general audience how good their products are.
# 14: Industry Articles
Regardless of what type of industry you are a part of, maintaining an audience that is informed and engaged with your industry. If your brand uses social media platforms like Facebook, Twitter, LinkedIn etc. this can be a good idea to implement.
# 15: Influencer Content
Team up with social media influencers that can work well with your brand. Influencers create online content for their audience. Meshing in your brand with their social media posts can improve your audience reach online. It serves as content for both you as well as the influencer. Choose your influencers wisely. Sometimes opting for an influencer who is more engaging with their audience is better than going for someone with a higher follower count. This will give higher chances of the audience engaging with the brand and become potential customers.
# 16: Instagram Stories
A more overlooked feature in our opinion, if used properly Instagram stories are a great way to attract an audience on small notice. Instagram stories are preferred to be more simple and more organic, but adding a nice template can also be useful at times. Subtle changes like color schemes or brand fonts are all minor but effective changes you can add in stories to create an identity for your brand online. Instagram stories also help you highlight important and branded stories under your bio page. This will make it easier to find and not lost in your feed.
Also read- The Complete Guide to Instagram Stories?
# 17: Inspirational Quotes
Maybe inspirational quotes sound a little cliche. But everyone likes a good motivational or inspirational quote now and then. Also finding inspirational quotes that vibe with your niche is easier. A good font with an attractive background can give rise to eye-catchy inspirational quotes for your brand.
# 18: User Feedback
To improve your brand ask feedback from your audience. Customer preference is never permanent and undergoes constant flux. To keep up with the demand, first, understand what is the demand. To do this, engage in friendly question-and-answer sessions with your audience. Understand what they would like to see and what makes them satisfied. With social media platforms like Instagram adding new polling features, it is much easier to get feedback from your audience. Make use of these features to not just create engaging content but also grow your brand value.
# 19: Go Live
Whether it be going live on Facebook or Instagram, this allows you and your audience to get to know each other better. Social media was created to engage with a larger audience. So make use of it and build a loyal customer base for your brand through such engagements with the audience.
# 20: Twitter Chats
Hosting Twitter chats is another way you can engage with your audience on yet another widely popular social media platform. These conversations can be casual chit chats or even discussions on serious topics. Whatever it may be, it is a great way to keep your audience engaged and relevant.
# 21: Host a Virtual Event
Many brands and companies are moving to a more virtual based business style. With the change of events in 2020, this is nothing of a surprise. Whether it be virtual meetings or concerts, the trend is now virtual.
# 22: Spotify Playlist
Who doesn't like a piece of good music that they can vibe to? Creating a Spotify playlist and sharing it with your audience is not at all a bad idea. Brands like Starbucks and H&M have their Spotify playlist. You can use your Instagram or Facebook to further promote this playlist to your audience online.
# 23 : Re-purposed Content
Using features like Instagram analytics, you can find your top-performing posts or content. Once you identify it, you can repurpose it in different ways to fill your social media content. You can update it graphically and use it on other social media platforms as well- make an Instagram video into a YouTube video and vice versa. You can make a TikTok video into an Instagram highlights etc. The possibilities of re-purposing content are many.
# 24: Get Creative with Emojis and GIFs
Using emojis in your posts and captions is creative. Using emojis and GIFs to memes and funny content is next-level creativity. With people getting more into funny content like memes and GIFs, investing some time into creating some of these isn't a bad idea.
# 25: Create a new content series
One thing you can do to ensure you don't run out of content ideas or your content doesn't become outdated is to create new content. Creating new content periodically can help you come up with new content ideas and keep your audience engaged online.
That is all for now folks. Hope our 25 social media content ideas will help you get better at your social media game. Try these ideas out for yourself and see which one works best for you. That being said, all the best for your social media campaign and keep the vibe going.