If your social media strategy still doesn't have LinkedIn, it could be time to think again. Recently, many new features have been released by LinkedIn that are perfect for brands and businesses looking for growth hacking and online presence.
In this blog, we show you the top 5 new LinkedIn features that you might have missed, as well as our advice on how to get the best out of them to reach new audiences:
#1: Live Video
Live content has been a huge part of 2020, with Instagram Live views increasing by 70% from February to March this year.
Brands and creators alike have pivoted to live broadcasts in response to social distancing restrictions, which has led to the majority of in-person events being canceled.
In this respect, LinkedIn Live couldn't have arrived at a better time — it's a scalable, entirely digital platform for professional events, Q&As, and thought leadership.
As per LinkedIn, the Live videos get on average 24 times more comments than native videos produced by the same brand.
However, LinkedIn Live still isn't available to everyone. In order to gain access, users have to submit an application form for review.
According to the platform, the review process takes into account:
Video and overall content creation history
Audience size and engagement history
Member or Page account has been in good standing
Two Factor Authentication (2FA) enabled in account settings
But once you're all set, going live on LinkedIn brings a ton of benefits to the table, from community-building to brand awareness. And by using a streaming service, you can share your live stream to multiple platforms at once, like Simon Sinek:
Plus, your LinkedIn followers will be notified every time you go live. Which is a great way to reach your community and increase your exposure on the platform.
#2: Name Pronunciation
LinkedIn's name pronunciation feature is a simple but effective addition to the platform. And it's great for promoting inclusion in the workplace.
Thanks to this new feature, users can now record a 10-second audio clip and add it to their profile; so others can listen to the recording to learn how to correctly pronounce their names.
As a spokesperson from LinkedIn explains, "Correct pronunciation is not just common courtesy; it's an important part of making a good first impression and creating an inclusive workplace."
As a business or brand, encouraging your community to provide insight (and taking note of it before interviews or meetings); is a valuable way to show your commitment to inclusion. This could encourage a wider, more diverse pool of candidates for your hiring opportunity.
NOTE: You currently can't record or edit your name pronunciation on the LinkedIn desktop site. It can only be possible on LinkedIn iOS and Android mobile apps.
#3: Reactions
LinkedIn was not started as a typical social network. But more people especially youth are using the platform to connect and engage with fellow professionals.
Just like Facebook reactions, users can now respond to a LinkedIn update by pressing and holding the like button. They can also choose from a range of different expressions like celebrate, support, love, insightful and curious.
These expressions have been specially designed with LinkedIn's professional updates in mind. For example, welcoming a new team member; announcing your connection's promotion, or reflecting on a strong financial quarter can be perfectly expressed by the celebratory reaction.
And not only does this new feature make engaging with content quicker and easier; but it also creates an opportunity for creative marketing.
For example, the range of expressions can be a way to gauge the thoughts or feelings of your audience.
This is a great way to boost your LinkedIn exposure while driving genuine interactions for your brand. The more interactions your posts gain, the more LinkedIn feeds your post will reach!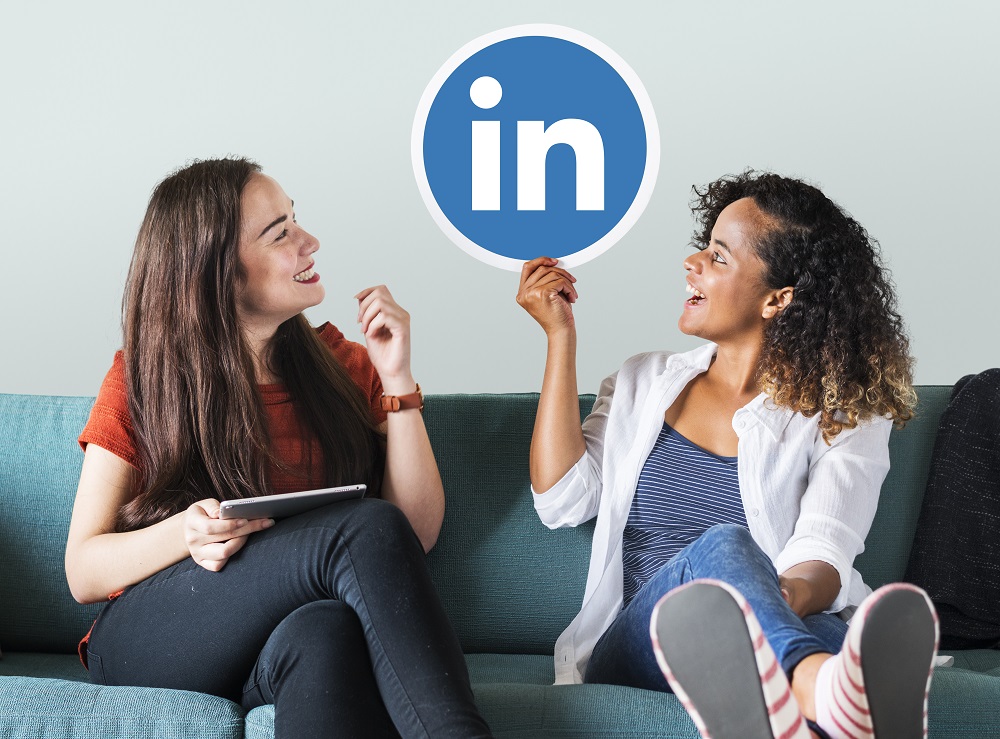 Also read – How To Create A LinkedIn Page?
#4: Polls
Released earlier this year, LinkedIn Poll is a great new feature for driving quick engagements on the platform.
Whether your topic is light and frivolous — like email sign-offs — or something more serious — like HR policies; polls are an effective way to get a quick pulse check from your professional network.
Howie Fung, Senior Product Manager at LinkedIn, explains, "Asking your network for feedback — and providing it to others in return; is a great way to get relevant input. While also a chance to hit new conversations and discussions with your trusted connections."
Additionally, you can use LinkedIn Polls as a springboard for conversations. For example, LinkedIn's Andrew Seaman encourages voters to share experiences in the comments; as well as take part in the below poll:
As a poll creator, you can keep an eye on the activity in real-time; such as how many votes cast, the results so far, and how much time is left for voting. Only you can also see who has voted and what they voted for.
Find out how to create your first LinkedIn Poll here.
#5: Organic "Carousel" Posts
The carousel posts on LinkedIn are not exactly new for us — in fact, the feature doesn't exist on LinkedIn.
But we have seen a surge in people sharing interactive, scrollable posts on LinkedIn over the last few months:
So what's the secret? LinkedIn documents.
LinkedIn documents can be previewed in a scrollable format. Thus making them a perfect cheat code for brands and businesses sharing dynamic and engaging galleries of images on the platform.
For the best results, add navigation arrows to your images before uploading them to LinkedIn. This will encourage more tap-throughs, which means more engagement and a greater reach for your content!
LinkedIn constantly tries to improve by releasing new features for its 500M-strong community of users.