LinkedIn has been around since 2003 and it would be no wrong to consider it as a benchmark for professional networking social media platforms. Since then, it is growing with over 660 million professionals currently over the globe.
LinkedIn is not Facebook or Instagram. So it is very obvious that the type or method of content sharing that used to work for you on Facebook or Instagram will not work for you on LinkedIn.
LinkedIn is a professional network. It has become an easy, modern way to develop and uphold a bunch of connections and networks that may be helpful in your career. On this platform, users expect to see informational posts and knowledgeable content in their feed that are professional (job-related), helpful, educational, useful, and informative.
One can market his brand's business organically on LinkedIn by practicing some creative and beneficial methods. When used effectively, LinkedIn can turn out to be a perfect destination for you to reach your professional goals.
Let us have a look at 10 creative ideas that can help you generate leads, build brand awareness, gain visibility, and establish strategic partnerships on LinkedIn.
Experiment with Long-Form Content
It is really hard to believe but most people indeed like to read long-form content on LinkedIn!
A statistic noted by the Content Marketing Institute concluded that short content, with word counts of 1,000 or less, most probably dominate LinkedIn. Don't mistake this statistic thinking "Quantity over Quality". It is definitely not like that. It says that the posts with 1,000 to 3,000 words generally get the most likes, comments and shares.
Long story short; longer the content, better the engagement. If you want to engage your LinkedIn audience, you must publish long-form, high-quality content to catch their attention, and encourage them to share it with their peers.
Follow the latest and greatest trends
In this fast-paced world, everything changes every other second. What's making hype today might not be engaging tomorrow! This is why it becomes crucial to stay updated with current and latest trends and networks to keep up with the pace of the market.
What exactly can be done? You can monitor the hashtags that are trending and gaining more reach on Instagram and Twitter. The topics and stories that are currently being talked in the market of your niche. You need to share relevant content that is catching the attention in the moment. You can achieve the reach on LinkedIn by using the same hashtags that are trending and working efficiently.
You can reach your marketing goals with more ad options. For instance, you can run a self-service ad campaign on LinkedIn which will garner more attention. This would provoke your followers to engage more with your content and hence, will boost your reach.
Post Tips, Tricks and How-Tos
There always exists a part of social media that promotes and shares some real knowledge as content. Also, there exists a huge amount of audience, be it on any social media, which is so eager to consume some knowledge through these platforms.
If you think for a minute and wonder how many "how-to" posts trend around the globe on the internet, you will realize that almost on every platform, these kinds of posts pave their way regarding engagement. Youtube, Wikihow, and even on Instagram! "How to" posts win the internet as the internet is a research tool to learn things!
You can create little pieces of information about your niche and share them by mending them into little "Tips" and "Tricks" posts. These posts will engage with the audience that is always hungry for learn. They perform best across the board according to the LinkedIn publishing metrics.
As we all know, LinkedIn is a professional platform, which is why one needs to be very professional while sharing content. Tips, Tricks and How-To posts regarding productivity, skills, information, knowledge, and wisdom is a great choice to work upon.
Share Industry-related content and research
LinkedIn is a professional business-to-business platform whose users are actively looking for content related to their industry. This makes it an ideal and efficient platform for sharing content about your particular niche. Users on LinkedIn are usually looking for industry updates and news.
What you can do here for your brand, is to boost your engagement with your audience by delivering value and interacting with them around the topics that excite them. Especially the industry-related content revolving around your niche, which is why they are probably following you.
This industry-adjacent content allows you to showcase other topics you're familiar with that could be helpful to clients. By sharing them, your business's LinkedIn page can act as a reliable source for your audience. This is a great way to increase your reach, build brand awareness, and spark engagement!
Make Predictions
If the same things get preached and talked over and over again for a long period, things start to get very repetitive, boring and less exciting. This probably would not appeal to your audience and will eventually make them leave. And this phenomenon is true for every platform.
You don't want to be a mere follower here growing as a business brand. You want to be a leader. An influencer. Therefore, it is very crucial to make moves that entice people to engage with your content. For instance, sharing your unbiased and honest opinions on an ongoing thing or presenting your take on an event or making predictions about things happening in the industry. This will get a discussion started and might spur your reader's attention.
Also read – 5 Cool LinkedIn Features In 2020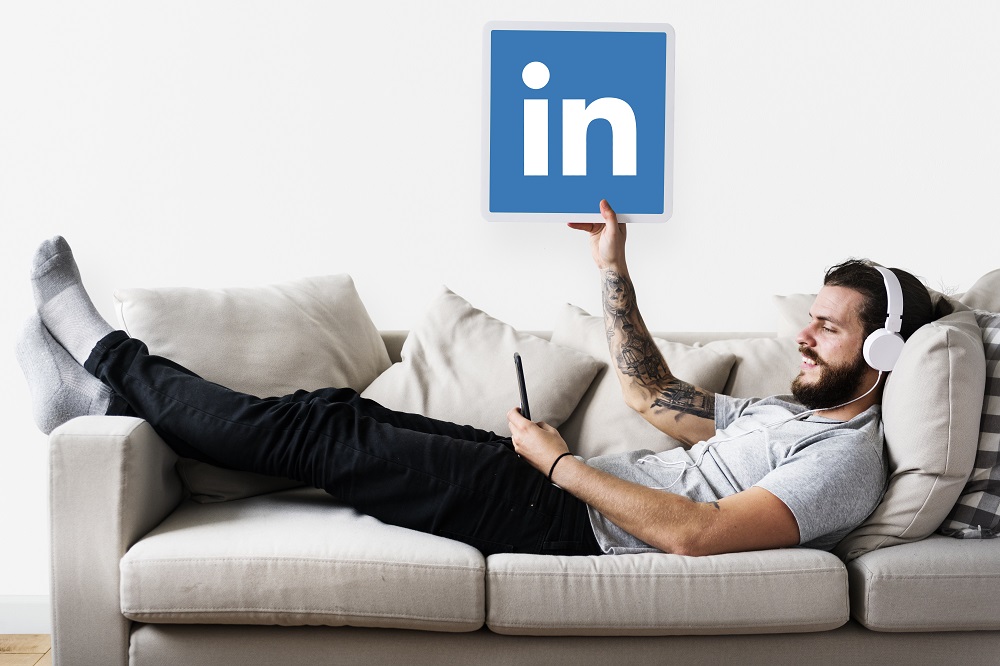 Share Presentations and Videos
LinkedIn is somewhat like other social media platforms. Photos and Videos are a thing here as well, especially videos.
Many users have figured out their strategies to share content in the form of videos to engage more with the audience. A statistic says that even the pros spend time 3 times more watching video ads compared to time spent with static "Sponsored Content".
On almost every platform, videos perform better as they provide more visual type of content to consume. So you can work out with your content sharing strategy by focusing more on videos or even presentations.
Share what interests your audience
The growth of any business page on social media platforms depends on its audience. Therefore, it becomes very important for a brand to constantly cater to its audience with what it demands. Every industry possesses finance, technologies, and other professional services.
Constantly posting content that your target audience will want to read will prove beneficial in the long term. What it can do to is engross its followers with up to date news and information.
This can work out as another inventive trick or idea to build a more professional audience.
Engage in Group Discussions
The engagement has always been the prime key that lets one build more connections and grow organically in every sector.
Another way to draw the attention of your followers on this platform is to participate in group discussions. Just ignite the spark by pitching some interesting topics and get conversations started. Things will get along and will turn up into something big, which will also gain you visibility. Not everyone will engage in it but the dedicated professionals definitely might if you come up with something that shines.
Also, as a novice, you can search LinkedIn for relevant groups to join and contribute in discussions there, and thus, unite with everyone you talk to or engage with.
Share important learned lessons
People will always remember you for helping them in some or other way. Be it by delivering knowledgeable and helpful content or by providing some reliable wisdom and advice.
As we discussed before, delivering what the audience expects is a significant aspect as far as content sharing on LinkedIn is concerned. The audience on LinkedIn is different from that of Instagram and Facebook. LinkedIn has a professional and intellectual audience.
To cater to this audience, another creative idea for a brand or a professional figure could be to share what he has learned. You can talk about what you learned from recent seminars and discussions that you attended. Small bits of summaries from long discussions and conversations can add so much value in a very short amount of time.
Post job openings
At the end of the day, LinkedIn is perceived as a place to network and job quest. The major part of the users on LinkedIn includes the people who are hunting for work. So as a business brand, to level up the game on LinkedIn, you can post job listings!
What sharing vacancies at your business will do is it will connect people with you and your brand. Eventually, you will develop relationships with people whom you didn't know before and get associated with people who are potential for the job at your business.
Knowing all these ideas, one can surely conclude that LinkedIn can perform miracles and do wonders for one's career development and growth. With the help of the above-mentioned tips, tricks, hacks, strategies, tactics, whatever you may call them, you can stand out and grow into a bigger, trusted, and reliable professional figure on LinkedIn.
It takes one some time to get acquainted with the features of the particular platform. But if you stay consistent, following these ideas can unquestionably lead to steady progress in followers and business leads.