HOW TO WRITE GOOD INSTAGRAM CAPTIONS?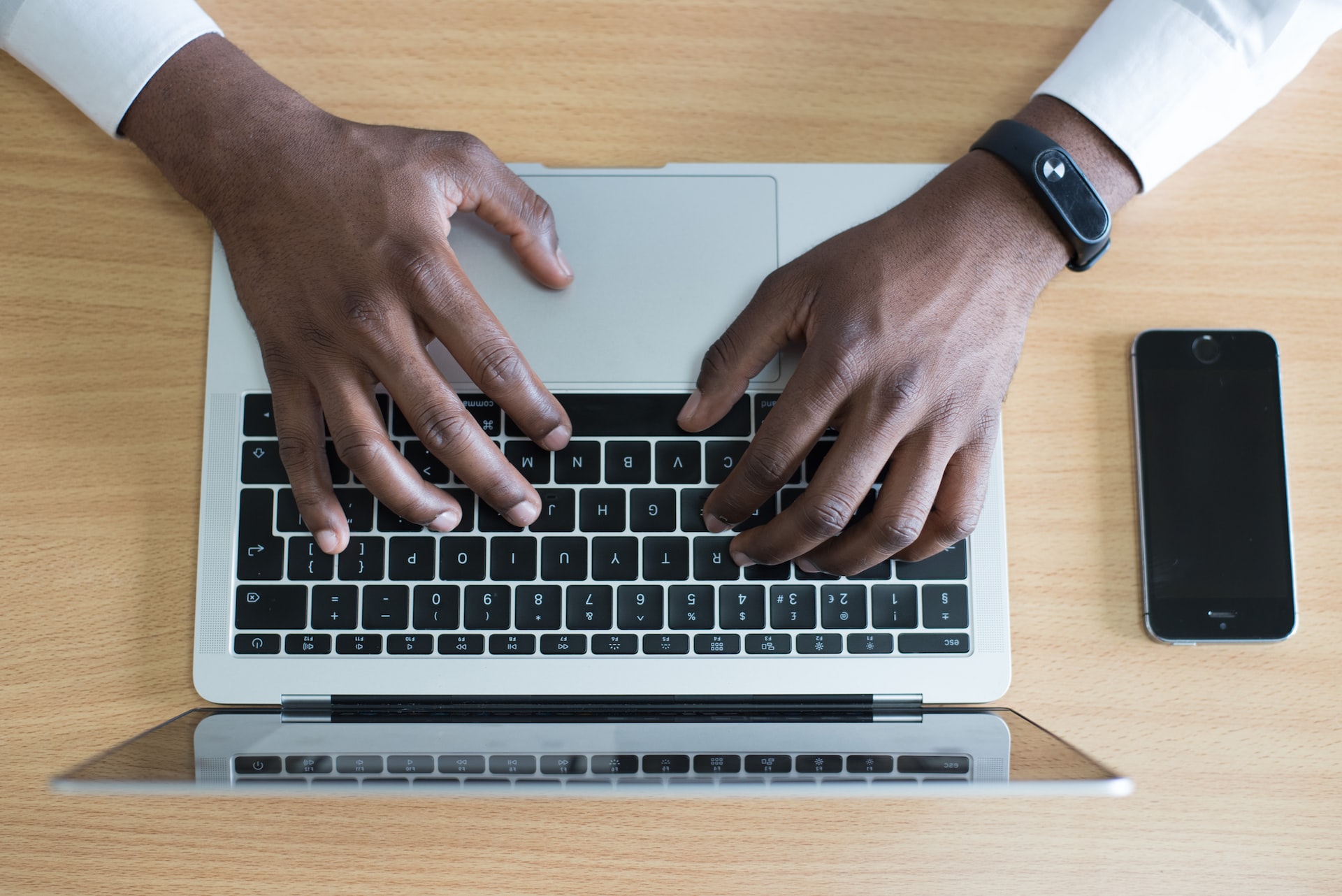 To simply explain, a good Instagram caption is one that provides context, adds your brand's personality, and motivates your followers to act. It does not have to be a hashtag-ridden essay or stuffed with emoji.
The Instagram captions can have a maximum length of 2,200 characters, include emoji, and up to 30 hashtags.
We found six tips you can use in your caption creation strategy.
Use them to increase your post reach and engagement, ensuring that your brand has more visibility—and therefore, more potential customers!
Why your Instagram Captions matter?
Attractive Ig captions will stop a scroller in their tracks — and the longer someone spends engaging with your post or reading the caption, the better your post will rank with the Instagram algorithm!
Your Ig captions allow you to express and portray your brand's personality in ways that a photo cannot do alone. You can share quotes, tell jokes, and personify your business by speaking directly to your followers about it. You might be able to accomplish this with a video, but that means your followers must watch the video.
We expect that posts are shown to users in chronological order but in reality, the Instagram algorithm is what decides which posts people see every time they open their feed.
Increasingly, Instagram wants people to spend time on the app because we enjoy it in a meaningful way, not just because we cannot stop scrolling. Therefore, the algorithm bumps up posts from accounts that a user already interacts with. For brands and creators, this means that focusing on community engagement is key. If users have enjoyed posts of a certain type of niche in the past, the algorithm is more likely to show that type of post to them in the future.
With thousands of brands using Instagram to connect, your company needs to stand out. To ensure this, while creating beautiful content for your feed is important if you want to get more engagement on your posts, and maybe even reach new audiences, writing good Instagram captions that drive engagement is a great strategy.
1)Place the most important information first
Instagram is optimized for a mobile viewing experience. To enhance this only the first 125 characters of a captioned show up in a user's feed. To view the rest of the caption, the user has to click "more".
Remember, you are competing for user attention with every other blog that they follow, branded or not. You want to stop the users from scrolling, looking for a more interesting post and catch their interest quickly. The trick is to ensure that you deliver the punchy, attention-grabbing element of your first line before the caption is truncated (shortened).
Leading with the most important stuff is part of good writing. Hook the reader in and give them a reason to tap "More." You can spark your follower's curiosity with an exclusive offer or hard-hitting stats.
Whatever tactic you choose, the goal is to get them interested, so they are more likely to read your full caption and engage with your post.
2)Develop your brand voice
Aside from the obvious tips on using proper grammar and spelling, one of the most important parts of any good Instagram caption is a consistent, and on-brand, voice. Writing good Instagram captions can be hard.
Your Instagram captions should personify your brand personality, and they should sound and feel like the rest of your social handles or marketing channels. Your brand voice might be informal such as funny, casual, sarcastic, or even serious. A consistent brand voice is key when it comes to Ig captions.
A consistent brand voice will help you develop an emotional connection with your audience. It has been known that customers are four times more likely to buy from a brand with which they feel emotionally connected. Instagram is an informal platform, users don't expect a serious note. You should focus on keeping it light and appropriate.
3)Ask a question to encourage Engagement
Instead of just skimming your users you must encourage them to actively engage with you. One way to encourage engagement is to ask questions. Questions give users something direct to respond to, so they are engaging with an answer rather than having to come up with an off-the-cuff comment. Keep in mind that your questions need to be relevant to your brand. Random questions will not help your brand stick in the minds of users or generate meaningful engagement with them.
There are many different types of questions you can ask in the Instagram Captions, including:
Asking for Feedback: Research and find which of your products are your customers' favorite or get their input on a new product. Not only will this increase engagement, but you will also gain valuable insight into the opinions of your customers.
Closed-Ended or Binary Questions: Ask a yes-or-no or a multiple-choice question. Every response increases your engagement with the users for which they have to do minimal thinking.
Getting-to-Know-You Questions: Try to share a personal story of your brand and then ask users to share their own similar or related experience. This helps you get to know your customers and humanizes your brand.
4)Use Eye-catching Emojis
As you know, Instagram is a place for informal communication. Using emojis is a great way to show your current mood, brand personality, and add a blast to your captions.
Including emojis in your Instagram captions is a great way to grab interest of users and express your brand idea.
Studies have shown that Instagram posts with emojis have higher rates of engagement than posts without emojis. Emojis can also be used to break up long blocks of text, and they add extra personality to your posts. It is an effortless task to select the emojis which are directly relevant to your post.
5)Add a Call-to-Action (CTA)
All these tips are designed to increase engagement and the reach of your posts, but if you want Instagram users to take action, you should explicitly tell them so.
A call to action directs users on what they should do after they finish reading your post. Where is the best place for a call to action on Instagram? That is right, your Instagram caption. But make sure your content is compelling enough for them to want to do this.
Some examples of CTA's are:
"To learn more about us visit the link in bio."
"Click the link in bio and find the latest collection"
"This product is on sale now. Link in bio!" 
Your attractive call to action should be front-loaded and placed in the starting of your caption. You can make your call-to-action more visible with the use of eye-catching emojis, popular font styles, or symbols.
6) Include relevant hashtags to your Instagram captions
Instagram users can follow a specific hashtag. This means if you use a particular hashtag in your post, you will reach users who follow the hashtag as well as users who follow you personally. This increases the reach dramatically.
However, this does not mean you should just use all of the most popular hashtags in your posts to reach as many people as possible. Posts with numerous hashtags tend to receive less engagement than posts with a few relevant ones.
Users can also hide posts they do not want to see for a particular hashtag, and too many flags will likely decrease how often your posts show up in user feeds. To be successful with hashtags and their relevance, it's important to be strategic about your hashtag usage.
The "most popular" Instagram hashtags are just simple words, and while tagging #love, #happy, and #dog may get you a few more likes, it's not going to do much for your growth in the long run.
Instead of using the most popular Instagram hashtags, it is better to use the top Instagram hashtags that have an engaging community behind them and are specific to your audience.
How to edit your Instagram post captions?
So, it happened. You posted to your Instagram after all the steps, only to see a mistake in your caption, location, tags, or in the mentions! Now you wonder how to change this.
So, here is the way to fix it:
Visit the Instagram photo you want to edit
Tap the three dots at the top right of the photo
Tap Edit on the drop-down menu that appears
Press the detail you want to edit. You can make changes to:
Instagram photo tags (bottom left)
Instagram Alt Text (bottom right)
When you are finished, press Done (iOS) or the checkmark (Android).
But wait! There are a few things to keep in mind when you are editing your caption, especially if you are trying to fix formatting or line breaks!
If you have posted your caption and it is one wall of text, you can add spaces to your caption by hitting the return key after each paragraph.
Just make sure you remove any hidden spaces after the punctuation at the end of your sentences, or Instagram will ignore your line break!  
Even a short Instagram caption can explain your brand completely, elevating your post beyond what a photo or even a video could do on its own. If you use these tips as guidelines, you will increase your reach, maximize engagement, and avoid common caption pitfalls.
Of course, every business's Instagram is unique, and you must find a style that works for your brand and your customers.